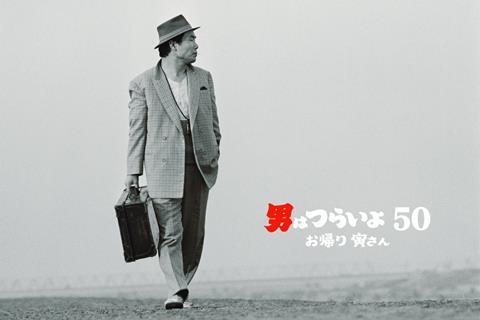 The world premiere of veteran Japanese director Yoji Yamada's Welcome Back, Tora-San will open the Tokyo International Film Festival (TIFF) on October 28, 2019.
The film marks the 50th anniversary of the filmmaker's popular It's Tough Being A Man comedy film series.
It is also the 50th title in the series, with all but two of the films directed by Yamada. The last release was 1997's Tora-san's Tropical Fever Special Edition, a new version of the 1980 Tropical Fever title.
The new title will use footage from previous films of Kiyoshi Atsumi as Tora-san, the endearing vagabond who falls in love with a different woman in each film. Atsumi died in 1996, leading to the hiatus in the series.
Following its world premiere in TIFF, Welcome Back, Tora-san will be released in Japan on December 27, 2019.