Israeli performance artist Yossi Atia revisits Second Intifada a decade later in dark comedy.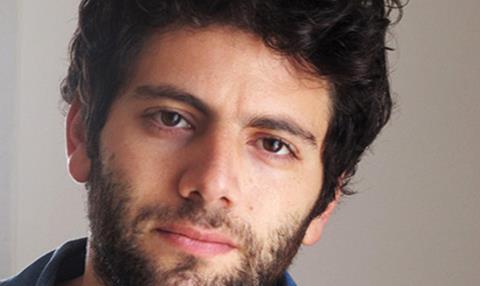 Israeli performance artist and filmmaker Yossi Atia, who attracted international media attention in 2010 with his guided tours of terror attack sites on Jerusalem's Jaffa Street, is set to bring the provocative work to the big screen.
Atia presented the dark comedy, entitled Born in Jerusalem and Still Alive, at the Israeli cinema-focused Pitch Point event at the Jerusalem Film Festival (July 9-19) on Monday.
Eitan Mansuri and Jonathan Doweck of Tel Aviv-based Spiro Films are producing the picture which is set to shoot in early 2016.
The idea for the film was born out of Atia's terror tour work From Trauma to Fantasy, which he ran in 2010 as part of a public arts festival in Jerusalem.
That work and the film are inspired by Atia's own experiences during the Second Intifada, running from 2000 to 2005.
"Jaffa Street is the street which suffered the highest number of terror attacks in the world," said Atia at the presentation.
The film will extend the character of the spoof guide, Ronen Matalon, Atia created for the tour. During one of his tours he will fall for a tourist called Asia and then have to decide whether to stay in Jerusalem, to be close to his elderly father, or leave to follow his heart.
"We meet him in a crucial moment of his life. In a kind of weird therapy for his soul he starts to make a tour for tourists showing them all the famous terror attacks that took place in Jaffa Street," said Atia. "This film is based on my own personal story. I was born and raised on Jaffa street and lived there for most of my life."
It is a first feature for Atia after a series of provocative satirical short films, including The Jewish-Arab State and Darfur, which have screened in numerous festivals as well as the Tate Modern in London and the Pompidou in Paris.