Actor-director says he won't return to crowdfunding to finance his films.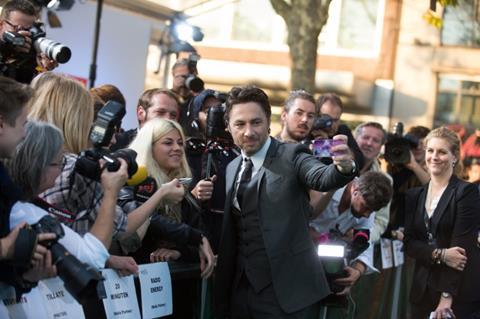 Zach Braff has said he will not return to crowdfunding platforms to finance future films.
Speaking at a Zurich Film Festival press conference for his comedy-drama Wish I Was Here, the Scrubs and Garden State actor-director said he was "shocked" by the criticism he received for making use of Kickstarter to fund the film:
"I was completely taken aback by the criticism," he said. "I was expecting a conversation because it's a fascinating and new model. But I felt that a lot of the criticism was unfair and uninformed."
Braff's Kickstarter campaign aimed to raise $2m in a month, but managed to surpass that goal in the first 48 hours. It eventually attracted more than 47,000 contributors.
However, some took exception to the Hollywood star using the niche platform to gather funding for his film.
"It was frustrating having the debate with people who didn't have all the analytics and facts," he continued. "I knew that we were driving new people to Kickstarter who then invested in other projects, for example.
"The onus was on me to explain why someone like me couldn't get a film made in the traditional way", he continued.
"This was not an attempt to make a lot of money. I was a little shocked that my quest got lost in the Kickstarter conversation.
Backing for the film also came from Braff himself and traditional sources such as international pre-sales.​
Fellow producer Michael Shamberg, in Zurich to receive the festival's Career Achievement Award, agreed that criticism was misdirected.
"If you gave ten dollars to our film it didn't mean another film wouldn't get funded. By contributing a certain amount people felt part of the film. [Crowdfunding] can be a very emotional medium."
However, Braff added that he would not return to crowdfunding to make future films:
"I wouldn't do it again because my intention was never to make a number of films through crowdfunding," he added. "This was always meant to be a really fun art experiment."
Braff co-wrote, co-produced, directed and starred in Wish I Was Here, about a 35-year-old man forced to examine his life when he finds himself at major crossroads. It debuted at Sundance in January.
The director hailed the film as the most commercially-distributed film backed by Kickstarter.
Braff said he will next likely direct a pilot in the autumn and that he hopes to return to feature directing next year.