EXCLUSIVE: Ivan Tverdovsky's supernatural drama scores deals for New Europe Film Sales.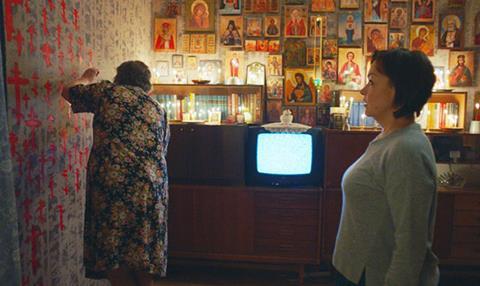 Arrow Films has picked up North American and UK rights to Ivan Tverdovsky's supernatural drama Zoology from New Europe Film Sales.
The deal was concluded shortly after the film's North American premiere screening in at Toronto International Film Festival and ahead of its screening at this week's Zurich Film Festival.
Zoology, which won the special jury prize at Karlovy Vary, follows a middle-aged zoo worker whose quiet life in small coastal town seems to be going nowhere until one day she undergoes a supernatural transformation.
Producers are New People Film Company (Russia), Arizona Productions (France) and Moviebrats (Germany).
Arrow plans to release the film theatrically in all three territories as part of a theatrical push into the North American market.
The expanding outfit launched US classics/cult label Arrow Video 18 months ago and the company is in the process of tying up alliances with local partners in the market.
Tom Stewart, acquisitions director for Arrow Films, said: "We're thrilled to be taking such a delightful original film to audiences across North America, Canada, Ireland and the UK. We're now working on the perfect release strategy for all territories which should naturally see a date in the first half of 2017."
Arrow, which has ploughed a successful home ent line in foreign language noir TV series including Gomorrah, The Bridge and Trapped, is currently handling Jennifer Connelly and Anthony Mackie drama Shelter and well-received Mads Maikkelsen feature Men & Chicken.
Arrow is handling ten films showing at this year's BFI London Film Festival.