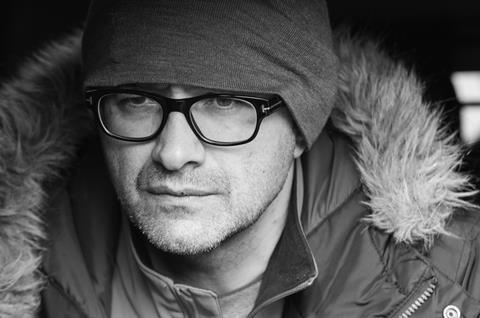 A trio of A-list festival winners have been announced as the first three masters at the fourth edition of the Doha Film Institute's respected talent nurturing industry event Qumra next March.
DFI has secured the presence of Russia's Venice Golden Lion-winning Andrey Zvyagintsev, whose feature Loveless is one of the front-runners in this year's Foreign Language Oscar race; Thai Cannes Palme d'Or winner Apichatpong Weerasethakul; and Italian documentarian Gianfranco Rosi, whose Fire At Sea is the only documentary to have won the Berlinale's Golden Bear.
Two more masters are due to be announced in early 2018.
All five masters will deliver a masterclass to the budding local and international filmmakers attending the event and will also be involved in Qumra's mentoring sessions and development workshops.
In addition, each filmmaker will select a work from their filmography to be screened to Qumra participants as well as a public audience.
"Qumra is blessed to welcome three distinguished auteurs of world cinema, true masters who have presented standout films that reflect our world today through thought-provoking messages and discussions," said DFI CEO Fatma Al Remaihi.
Palestinian film-maker Elia Suleiman, who as Qumra's artistic advisor plays a key role in selecting and securing the presence of the masters, described the three directors as defining voices in the world cinema scene.
"Apichatpong Weerasethakul's films express a rich poetic beauty that can only come with deep contemplation and meditation. A profound window into modern Russian society, Andrey Zvyagintsev's films shine with an unsettling narrative brilliance. Gianfranco Rosi presents a gritty reality with a gravitas that holds you to an unavoidable empathy," he said.
The fourth edition of Qumra – which is scheduled to unfold 9-14 March, 2018 – is taking shape amid tense times as Qatar continues to ride out a blockade by Saudi Arabia, Bahrain, the UAE and Egypt on charges that the Gulf state supports organisations involved in terrorism. The country has denied the accusations.
Up until now, the sanctions do not appear to be impacting international attendance of DFI events, such as the recent youth-focused Ajyal Film Festival, although cinema professionals from the blockading territories are unable to attend because they will be breaking the law of their respective nations if they do.
First launched in 2015, Qumra's key aim is to nurture filmmakers and projects supported by the DFI's grants programme which has backed films such as recent festival hits Wajib, Beauty And The Dogs and Until The Birds Return.
Over its first three editions Qumra's reputation as a go-to event has steadily grown, in part due to its intimate atmosphere which is hard to find at bigger festivals.
Previous Qumra masters Argentina's eminent Lucrecia Martel, Portuguese producer Paulo Branco; Iranian director Asghar Farhadi, Cambodian documentarian Rithy Panh and Mexican actor, director and producer Gael Garcia Bernal.