Former film producer and Virgin Records co-founder steps down after 14 years.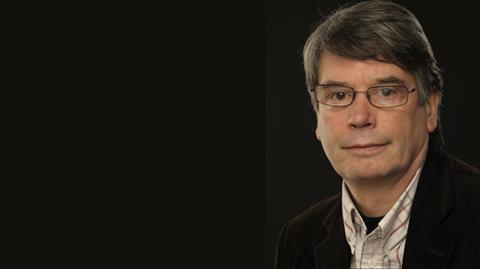 The National Film and Television School has confirmed today that its director Nik Powell is to step down at the end of July after 14 years at the helm.
Under Powell's stewardship the school has firmly cemented its place as one of the major film institutions in the world.
Powell recently oversaw the delivery of two new teaching buildings covering more than 20,000 square feet and a 4K digital television studio.
The school has evolved to offer MA, diploma, certificate and short courses in film, television and the games industries and it has become a Higher Education Institution accredited by the Higher Education Funding Council for England (HEFCE).
Recent graduates include Yann Demange, Anthony Chen, Ralitza Petrova and Michael Lennox. In 2013/14 NFTS graduates were nominated for a total 31 BAFTAs and won 10.
Former graduates of the school include David Yates, Lynne Ramsay, Terence Davies, Roger Deakins and Nick Park.
Powell said: "It has been an honour, a privilege and also brilliant to have been director of the NFTS for over 14 years. The students, supported by our staff and tutors, have achieved amazing things and made the school one of the leading film schools in the world. The NFTS means a huge amount to me and I'll continue to support the school in every way I can."
Patrick McKenna, NFTS chairman added: "I would like to extend my sincere thanks to Nik Powell and pay tribute to his considerable efforts to transform the school into the high-performing and well-respected institution that it is today.
"Nik has led the school to be widely recognised as the number one film school in the world with its students having won more top awards than any other film school, including four Oscar nominations, seven Baftas and 10 Cilect Global Student Film awards.
"Students who have graduated from the School during Nik's tenure populate the UK film, television and games industries, in what has been an unprecedented period of success for the school's entire team of tutors, staff and students."
The role of director will be advertised shortly.
Former film producer and music executive Powell, who took over from Stephen Bayly at the school in 2003, maintained strong links to the industry during his tenure, serving as chairman of the Bafta film committee and chairman of the board of the European Film Academy.
It is not immediately clear whether Powell will continue in the film business.
In the early 1970s he set up Virgin Records with Richard Branson, in the space of a few years turning a small mail-order record operation into a multi-million pound conglomerate.
In 1982 he partnered with fellow-producer Stephen Woolley, having sold out from Virgin in the previous year, to form the Palace companies, where he served as executive producer on titles including Company Of Wolves, Monal Lisa, Scandal and The Crying Game.
He would subsequently go on to produce films such as Backbeat, The Neon Bible, Last Orders and Ladies In Lavender.
Most recently, he was an executive producer on Martin Koolhoven's 2016 Venice western Brimstone.