Dir: Ferenc Török. Hungary. 2014. 95mins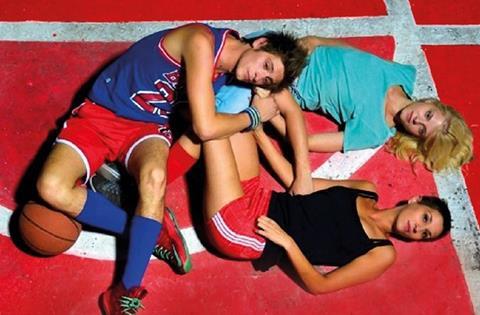 No Man's Island (Senki szigete), the latest film from Hungarian director Ferenc Török – whose 2000 film Moscow Square was something of a cult hit – is a glossy and rather superficial tale of three lost souls who long to find their place in the world.
No Man's Island can certainly be enjoyed for its visual flair. But for those who want something more substantial will find themselves wanting.
Recently receiving its world premiere at the Budapest based Hungarian Film Week, the film will probably find fans amongst a domestic audience, especially amongst young adults (with some nude scenes that seem to do no more than serve as titillating draw for that audience). But, even with the recent resurgence and visibility of Hungarian film on the festival circuit, it will be harder to find supporters on the international scene. While undoubtedly stylish, the uneven tone and rather slight story will make it a tough sell for both distributors and festival programmers.
Mia (Juli Jakab) decides to run away to the big city just a few moments before she gets married. She soon finds herself living with the tough-as-nails female cab driver Vera (Eszter Bánfalvi), whose desire in life is to escape to 'No Man's Island' in the Pacific. To this end, Vera has stolen a wad of cash from one of her seedy employers – and it soon becomes clear that he wants it back.
To this dysfunctional group is added Zoli, a young man who has found himself embroiled with a woman and her plot to discover where her mother has hidden money. As the three navigate the complex relationships between themselves they must also try and disentangle themselves from the strange situations they have found themselves in.
The film displays a myriad of influences going from Tarantino to Besson to Jarmusch. Indeed – on an aesthetic level – the film is memorable affair. Set in the bright sunshine of Budapest, the film has a number of striking pieces of set design from Vera's flat cum factory to the architecture of the Hungarian capital itself. The actors also do well with the three leads providing both charm and a touch of the surreal.
The trouble is that they are given so little to work with. Characterisation is paper thin, with what little motivation given for people glossed over in a few lines. The narrative – a 'seemingly disparate elements all come together' affair which has become something of a cinematic cliché – also fails to convince with the film never quite letting you suspend your disbelief on a number of issues (such as the identity and fate of Mia's jilted husband or Zoli's strange interaction with the rich pensioner). Some moments near the end do provide a lovely subversion of usual genre tropes but by then it's a case of too little, too late.
No Man's Island can certainly be enjoyed for its visual flair. But for those who want something more substantial will find themselves wanting.
Production company: Film Street
International sales: Hungarian National Film Fund , klaudia.androsovits@filmalap.hu
Producer: Pál Sándor
Screenplay András Szekér
Cinematography: Martin Szecsanov
Editor: Nóra Richter
Main cast: Juli Jakab, Eszter Bánfalvi, Tamás Mohai, Ági Margitai, Judit Schell, András Stohl, Szabolcs Thuróczy, Tamás Keresztes