Even this cynical journalist couldn't help being taken in by the Disney magic at a special launch event in London.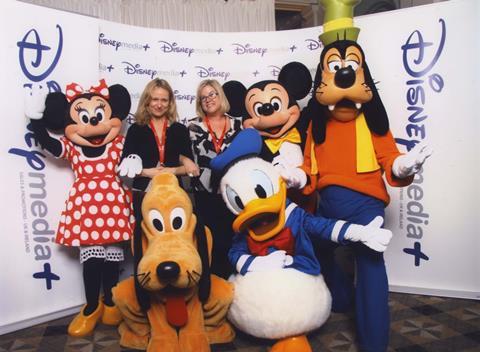 No it wasn't some kind of weird surreal dream/nightmare. I really did spend yesterday afternoon hanging out with Mickey and Minnie Mouse whilst eating lobster canapés and watching a herd of zebras jumping across a stage.
To clarify…Disney invited us to a central London location to an event cryptically titled "Let's Make Magic", which turned out to be the launch of its new service, Disneymedia +, aimed at making life easier for advertisers trying to place their product within the Disney brand.
Being cynical, hard bitten journalists, we don't tend to go in for things which involve "making magic".
But after an hour of listening to the terribly enthusiastic Disney team talking about "The Disney Promise" and the fact that "Nobody does it better than Disney", interspersed with clips from classic and new movies, a live duet from Tangled and a rousing rendition of Circle Of Life (performed by the cast of the West End Musical version of The Lion King) and we were practically skipping out of the auditorium singing "Zip-a-Dee-Doo-Dah" and pledging to book our tickets to Disneyland Paris as soon as we got home.
But not before we had had our photo taken with Mickey and the gang and eaten a selection of amazingly mouthwatering canapés (steak, lobster, duck pancakes, goats cheese crepes, tomato and basil puff pastry concoctions…), washed down with a few glasses of champagne. That's the Disney magic folks!
But don't worry, we'll be back to our cynical selves in no time.