Dir/scr: Stephen Sommers. US. 2013. 93mins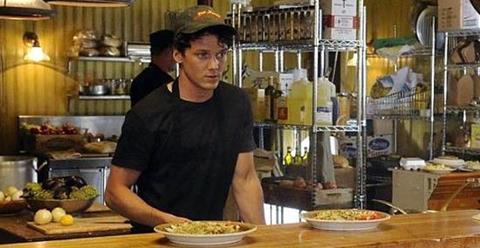 A slickly made blending of supernatural thrills and comedy, the latest film from writer/director/producer Stephen Sommers (who has mined period fantasy success with his hit Mummy series and the not-so-successful Van Helsing film) has more than a few smart genre moments, but never really seems to catch fire and in the end feels more like a savvy television pilot to the latest fantasy series rather than stand-alone movie.
Stephen Sommers is a savvy enough director to make sure he keeps the blend of gore and laughs flowing and keeps the pace to the right level.
Based on the first in the series of novels by Dean Koontz, Odd Thomas features a strong cast – headed by Anton Yelchin and Willem Dafoe – some cool special effects and a smooth momentum, but domestic release has been hampered by legal wranglings and there is a niggling sense that it has escaped onto the marketplace rather than been launched. But despite that, there is much here to entertain genre fans, and the Koontz name should attract attention, with the film also likely to have a strong ancillary life.
Yelchin's Odd Thomas – that is his real name – is one of those chaps who sees ghosts. They can't talk to him, but when they come to him with the story of how they were killed he launches into action. But despite his special calling he needs to keep is abilities secret, and initially the only one who knows is local cop Chief Porter (Dafoe), who helps keep Thomas above suspicion.
That isn't to say that locals in his small town of Pico Mundo don't think he is more than a little odd. Because they do. But as well as doing detective work for dead folk, he also holds down a low-key job as a short-order cook, where he also hangs out with his loving and loyal girlfriend Stormy (Addison Timlin).
He suspects there may be trouble ahead when nasty Bordachs (floating black entities that smell death) start to surround grungy loner Fungus Bob (Shuler Hensley) and Odd Thomas finds himself drawn into a scattershot mission to try and prevent mayhem e engulfing Pico Mundo.
Stephen Sommers is a savvy enough director to make sure he keeps the blend of gore and laughs flowing and keeps the pace to the right level. But while there are some smart moments the film never really veers enough away from Buffy The Vampire Slayer territory to mark it as a serious groundbreaking genre contender. The effects are slick and even chilling at times and the film looks great, but in this instance even Anton Yelchin's youthful charm (which worked so well in 2011's Fright Night remake) can't help bring Odd Thomas to life.
Production companies: Fusion Films, Sommers Co., Copthall, Leap Film Fund, Pavan Grover
Producers: Stephen Sommers, John Baldecchi, Howard Kaplan Executive producers, Carsten Lorenz, Bruce MacInnes, Stephen Margolis, James Gibb, Michael Arata, Pavan Grover, John Calhoun, Jerry Daigle, Martin McCourt, Alastair Burlingham, Steve Robbins, Des Carey, Michael Cioni
Co-producers: Pierre Buffin, India Osbourne, Cliff Lanning.
Cinematography: Mitchell Amundsen
Editor: David Checel
Production designer: Jon Gary Steele
Music: John Swihart
Main cast: Anton Yelchin, Addison Timlin, Willem Dafoe, Gugu Mbatha-Raw, Shuler Hensley, Leonor Varela, Nico Tortorella, Patton Oswalt, Melissa Ordway, Kyle McKeever