The 10 films to look out for in Spain this year. Profiles by Chris Evans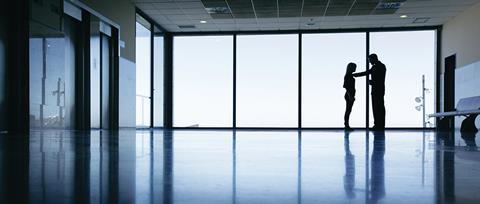 The Barcelona Connection
Hot Spanish production outfit Rodar Y Rodar is developing this English-language comedy in conjunction with UK outfit Maravilla Pictures and US company Blue Engine Entertainment. The film follows a hapless US art expert who arrives in Barcelona to examine some newly discovered Dali paintings, but ends up falling in love and is caught up in a kidnapping during a visit by the US president. The film will shoot in Barcelona and is intended to be the first in a franchise.
Contact Joaquin Padro, Rodar Y Rodar
Tel: (34) 934 15 51 00
Biutiful
One of the most anticipated foreign-language films of the year, this Barcelona-set thriller is Alejandro Gonzalez Inarritu's first feature-directing project since 2006's Babel. Javier Bardem stars as a crook who is confronted by a childhood friend, now a police officer. Spanish actors Ruben Ochandiano and Blanca Portillo also star. A co-production between Focus Features International, Universal-backed Mexican outfit Cha Cha Cha and Spain's Mod Producciones, Biutiful is being released in the US and sold internationally by Focus Features.
Contact Focus Features International (international sales)
Tel: (44) 20 7307 5591
Even The Rain
Gael Garcia Bernal and Luis Tosar star in Iciar Bollain's $10m Bolivian-set drama about two film-makers embroiled in a revolt against Western multinationals during Bolivia's Water Wars. Based on a script by Paul Laverty (The Wind That Shakes The Barley, Looking For Eric) and produced by Morena Films, Alebrije Cine And Video and Mandarin Cinema, Even The Rain has been sold to Spentzos for Greece and Bir Film for Turkey.
Contact Wild Bunch (international sales)
Tel: (33) 1 53 01 50 21
Exorcismus
Filmax is in post on Manuel Carballo's $7m English-language horror about a priest's attempt to deal with a young girl's erratic behaviour. The cast includes Stephen Billington, Sophie Vavasseur and Douglas Bradley. Filmax will be pitching Exorcismus (pictured) to international buyers at the European Film Market and releasing it in Spain in the autumn.
Contact Eva Gutierrez, Filmax
Tel: (34) 932 63 22 22
Julia's Eyes
Guillem Morales horror film follows a woman who goes blind as she probes the mysterious death of her twin sister. Belen Rueda stars with Lluis Homar in the Barcelona-set project. Julia's Eyes is a co-production between Rodar Y Rodar and Guillermo Del Toro's Cha Cha Cha outfit. UPI is releasing the film in Spain, France and Latin America later this year.
Contact Yolanda Del Val, DeAPlaneta (international sales)
Tel: (34) 934 92 88 55
Lope
Andrucha Waddington's $17m action adventure follows the early life and loves of 16th-century Spanish playwright Lope De Vega, played by Alberto Ammann. Lope (pictured) is produced by Spain's Antena 3 Films, Ikiru Films and El Toro Films with Waddington's Brazilian outfit Conspiracao Filmes. Warner Bros has Latin American rights and 20th Century Fox will release the film in Spain on September 3.
Contact Mercedes Gamero, Antena 3 Film
Tel: (34) 916 23 08 24
El Mal Ajeno
The anticipated feature debut of Oskar Santos, who received critical acclaim for his 2004 short El Sonador, is produced by Alejandro Amenabar through his company Himenoptero, with Mod Producciones and Telecinco Cinema. Eduardo Noriega stars as a doctor whose life is transformed when he becomes the victim of a shooting. El Mal Ajeno premieres at the Berlinale Panorama, before its Spanish release through Alta Films in April.
Contact Eva Gutierrez, Filmax (international sales)
Tel: (34) 932 63 22 22
The Perfect Assassin
This $15m project is being set up by Rodar Y Rodar as a Spain-UK co-production with the UK's Company Pictures and the Andrew Douglas Company. Set during the Spanish Civil War, it tells the story of two hit squads - one Republican, the other Nationalist - both out to kill the same politician. The Perfect Assassin is being directed by the UK's Andrew Douglas (pictured) from a script by in-demand Paul Webb, whose credits include Steven Spielberg's Lincoln project, Four Knights for The Weinstein Company and Selma, co-produced by Brad Pitt's Plan B.
Contact Cristina C‡ncer, Rodar Y Rodar
Tel: (34) 934 15 51 00
Room In Rome
Julio Medem's $4.5m erotic drama about a passionate encounter between two women - played by Elena Anaya and Natasha Yarovenko - in a hotel room in Rome is backed by Morena Films and Medem's outfit Alicia Produce. The film, a remake of the Chilean hit In Bed, has pre-sold to 19 territories including the US (IFC) and UK (Optimum Releasing).
Contact Wild Bunch (international sales)
Tel: (33) 1 53 01 50 20
Verbo
The feature debut of short film-maker Eduardo Chapero-Jackson is a dark fantasy thriller about a troubled teen who enters an alternative universe. Veronica Echegui, Miguel Angel Silvestre and Macarena Gomez star in the film, which is now in post and produced by Enrique Lopez Lavigne's Apache Films and backed by Telecinco.
Contact Enrique Lopez Lavigne
E-mail: enrique@apaches.es