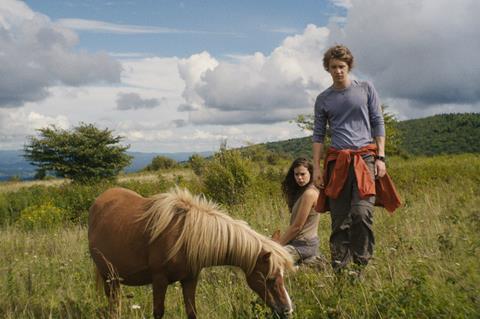 Orion Classics, the multi-platform label relaunched by MGM earlier this year, has acquired all North American and Latin American rights to writer-director Matthew Brown's Maine.
The drama, which had its world premiere in competition at April's Tribeca Film Festival, stars Laia Costa and Thomas Mann in the story of a married Spanish woman whose attempt to hike the Appalachian Trail is interrupted by a young American hiker.
Orion Classics will release the film - produced by 2018 Independent Spirit Producer Award winner Summer Shelton, Michael B Clark and Alex Turtletaub - in cinemas on December 13 and on VOD and digital HD the day after.
Said Brown: "I am honoured to be a part of the Orion Classic's constellation and am delighted they will be able to share this story with a wide and diverse audience."
Relaunched by MGM as an entry into the day-and-date theatrical/VOD business, Orion Classics recently released dystopian action thriller The Domestics and announced the acquisitions of Paula Niedert Elliott and Bridey Elliott's Clara's Ghost, Nijla Mu'min's SXSW award-winning drama Jinn and Suzi Yoonessi's Unlovable.