Ines Tanovic's film, which screened in competition of Sarajevo Film Festival, has been chosen as Bosnia and Herzegovina's Oscar submission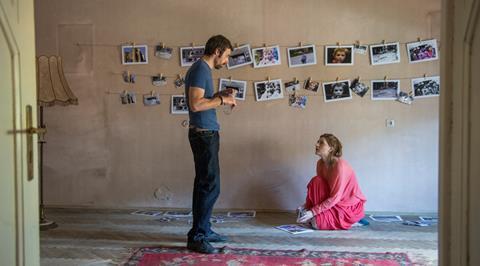 The Association of Filmmakers of Bosnia and Herzegovina has announced that it has selected Our Everyday Life by writer-director Ines Tanovic as the country's candidate for the Best Foreign Language Film Award.
The film received its world premiere yesterday [19] in the feature film competition of the Sarajevo Film Festival.
Our Everyday Life, a co-production of Bosnia's Dokument Sarajevo, Croatia's Spiritus Movens and Slovenia's Studio Maj, tells the story of a middle-class Sarajevo family struggling with everyday problems, and stars Uliks Fehmiu, Emir Hadzihafizbegovic, Jasna Ornela Bery, Maja Izetbegovic, Nina Violic and Boro Stjepanovic.
The other two films considered by the Association were Thousand by Nenad Djuric, which screened in Sarajevo's Avant Premieres section, and Sabina K. by Cristobal Kruzen.
Bosnia and Herzegovina is the only country of the former Yugoslavia with a Best Foreign Language Film Award, for Danis Tanovic's No Man's Land in 2002.