Dir: Joachim Trier. Norway. 2011. 96mins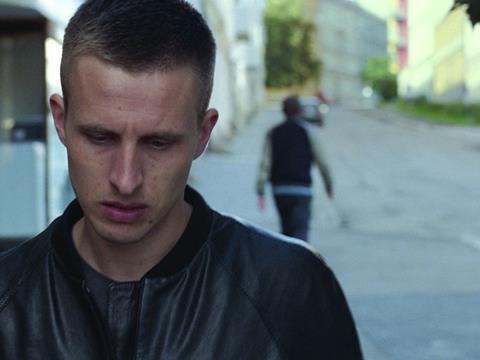 Joachim Trier confidently negotiates the hurdle of that " tricky" second feature with Oslo, August 31st, a plaintive portrait of a recovering drug addict seeking some meaning in the disappointments of his misspent life. The melancholy subject matter and emotionally restrained handling make for a sombre viewing experience and the film will require strong critical support to ensure a chance of theatrical sales.
There are traces of humour to alleviate the gloom of Oslo, August 31st and some beautiful incidental moments.
The combination of lyricism, soul-searching and compassion should still appeal to lovers of challenging but rewarding European arthouse cinema who were attracted to the likes of Thomas Vinterberg's Submarino or Trier's debut feature Reprise. Extensive Festival interest is guaranteed.
Trier and co-screenwriter Eskil Vogt have taken their inspiration from Pierre Drieu La Rochelle's 1931 novel Le Feu Follet, previously filmed in 1963 by Louis Malle. The new version retains the central character of a recovering drug addict. 34 year-old Anders (Anders Danielsen Lie) is only two weeks away from completing his drug rehabilitation programme at a facility in the Norwegian countryside.
The cold dawn of a new day has left him with a profound sense of his own worthlessness. Heading into Oslo for a job interview, he haunts the city like a ghost meeting old friends, former lovers and realising he has no sense of connection to anyone or anything. " I'm a spoilt brat who fucked up, " he tells Thomas (Hans Olav Brenner).
Trier is particularly good at conveying Anders own sense of isolation from the wider world. We see him sitting alone in a cafe, tuning in to the conversations around him between groups of friends and happy couples. The possibility of a new job, the sympathy of Thomas, the kind words from old acquaintances all feel pointless. There is no comfort in the reassurance of others.
Oslo, August 31st sounds like it could be inordinately depressing but Trier achieves the difficult task of making Anders seem brutally honest rather than self-pitying. He is a man who no longer flinches from harsh self-assessment and in a way that sets him free.
Anders Danielsen Lie, who also starred in Reprise, is in every scene of the film and makes Anders a believable figure. There is little of the stereotypical addict about the character or the performance. There is no obvious edginess or actorly gestures but instead a sense of quiet inner anguish and growing resolution.
There are traces of humour to alleviate the gloom of Oslo, August 31st and some beautiful incidental moments as Anders and friends glide through the streets on their bikes. Trier really does fulfill the old cliché of making an autumnal Oslo feel like a character within the story and a place that viewers might want to visit.
Anders' journey through the sights and sounds of the city almost feels like someone bidding farewell to a place that has meant the world to them. Cinematographer Jakob Inhre does nothing to glamourise the city but captures that end of summer feeling as light fades and a first chill is felt. It is an important visual statement that matches Anders sense of regret and uncertainty about what the future may bring.

Production companies: Motlys, Don't Look Now
International sales: The Match Factory www.the-match-factory.com Producers: Hans-Jorgen Osnes, Yngve Saether, Sigve Endresen
Screenplay: Eskil Vogt, Joachim Trier from the novel Le Feu Follet by Pierre Drieu La Rochelle
Cinematography: Jakob Ihre
Production designer: Jorgen Stangebye Larsen
Editor: Olivier Bugge Coutte
Music Ola Flottum
Main cast: Anders Danielsen Lie, Malin Crepin, Aksel M. Thanke, Hans Olav Brenner