The 2009-2010 awards season has begun in earnest with only a few much-anticipated films yet to be seen and some front-runners finally emerging.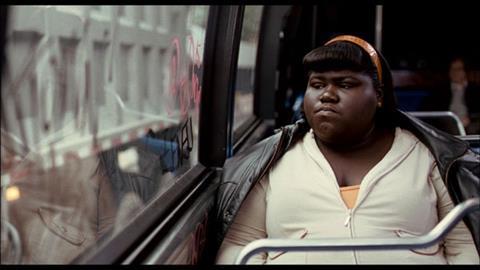 As November comes to an end, there are only six major films still to be unveiled by US distributors that are considered contenders in this year's awards season – Brothers from Relativity Media/ Lionsgate; Nine from The Weinstein Company; The Lovely Bones from Paramount; Invictus from Warner Bros, Avatar from 20th Century Fox; and It's Complicated from Universal. Those films will be screened for the first time to awards voters and press in the next two weeks.

Indeed the line-up for the year is almost complete and members of the Academy, Bafta, HFPA, critics associations, DGA, WGA, SAG and all the other groups are about to have a complete picture of the films for which they can vote in 2009.
They will be happy to know that the volume of films is down a little this year, reflecting the closure of some distribution companies and dearth of equity in the independent financing world. Next year will be even leaner. But that doesn't mean competition will be any less fierce between the distributors on the road to the Kodak Theatre where the Academy Awards will take place slightly later than usual on March 7.
With a newly expanded 10-film best picture category at the Oscars, the competition will arguably be more intense as a wider range of films vie for the ultimate accolade: a best picture nomination.
Front-runners so far include the powerful Precious: Based On The Novel Push By Sapphire from director Lee Daniels, Jason Reitman's witty and melancholy Up In The Air and Pete Docter's glorious Up which could become the first animated film since Beauty And The Beast in 1991 to score a best picture nomination.
Screen's annual awards coverage kicks off this week with a focus on the animated films up for feature animation categories and beyond, and a Bafta curtain-raiser.
Over the next three months, the countdown features will follow the talent, the movies, the speculation and the politics that go into the awards season, an annual free-for-all that serves to generate box office and awareness for cinema on a global scale.
KEY DATES IN THE 2009/10 AWARDS SEASON
● Dec 3 National Board Of Review announces award winners
● Dec 10 New York Film Critics Circle announces awards winners
● Dec 13 Los Angeles Film Critics Association announces award winners
● Dec 15 Golden Globe Award nominations announced
● Dec 17 Screen Actors Guild Award nominations announced
● Jan 5 Producers Guild Of America Award nominees announced
● Jan 7 Directors Guild Of America nominees announced
● Jan 11 Writers Guild Of America Award nominees announced
● Jan 16 Los Angeles Film Critics Association Awards dinner
● Jan 17 Golden Globe Awards presentation
● Jan 21 Bafta Film Award nominations announced
● Jan 23 Screen Actors Guild Awards presentation
● Jan 24 Producers Guild Of America Awards presentation
● Jan 30 Directors Guild Of America Awards presentation
● Feb 10 Academy Award nominations announced
● Feb 20 Writers Guild Of America Awards presentation
● Feb 21 Bafta Film Awards presentation
● March 7 Academy Awards presentation