Dir: Ian Darling. Australia. 2012. 96mins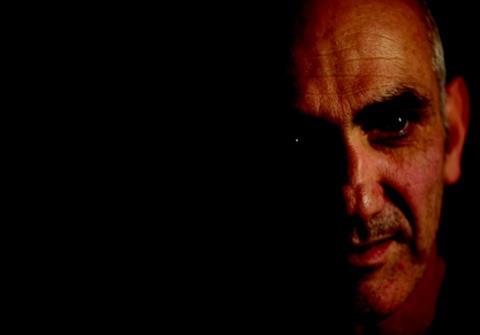 This fine, fascinating, foot-tapping and slightly subversive documentary about one of Australia's cultural icons – singer, songwriter and guitarist Paul Kelly – will go down a treat locally because its subject has expressed what it's like to be Australian for nearly 40 years. The film's appeal in other territories will hinge on Kelly's reputation there – or, more particularly, the popularity of his 350 songs and 22 albums.
Most of the archival footage and performance pieces are compelling, and so too are the interviews.
Its subversiveness comes from the juxtaposition of the celebrated Kelly and the complex Kelly whose foibles include a 25-year on-and-off relationship with heroin, burning ambition and disregard for monogamy.
As well as being about one musical genius — and song a.s storytelling and public discourse — it's a portrait of how creativity is born and nurtured and coaxed into middle age, even if the squashed-in lumpy nose of the owner of that talent makes him seem more pugilist than artist.
The dramatised opening in which sugarcane cutters are transfixed by the sounds of opera-singing is a little disorientating – later we learn that Kelly's grandparents toured as opera singers – but the film soon finds its stride. Director Ian Darling and his team have shunned a chronological approach. Rather, they keep returning to the boy to inform the nature of the man, and the finished film is stronger for it.
Most of the archival footage and performance pieces are compelling, and so too are the interviews. There's a seemingly endless rollcall of siblings and friends to call on for opinion and fact. A striking aspect is the way Darling has layered the written words of the songs over footage of Kelly singing on stage. Sometimes these lyrics are written in Kelly's hand, at other times they're typeset but whatever the style used, the technique underlines the musician's mastery of meaning and message.
The film had its world premiere at the Melbourne International Film Festival selling out 10 hours after MIFF tickets went on sale. Madman Entertainment is launching it in October with one screening in each capital city at major music venues, rather than cinemas. Kelly will be present at each. No one has yet signed on for international rights.

Production company: Shark Island Productions
Aust/NZ distribution: Madman Entertainment
Producers: Susan MacKinnon, Mary Macrae, Ian Darling
Cinematography: Simon Smith
Editor: Sally Fryer