Dir: Leonard Retel Helmrich. Netherlands. 2010. 109mins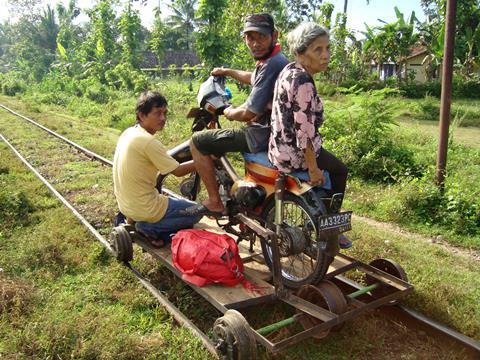 Leonard Retel Helmrich's strikingly shot and elegantly absorbing documentary of ordinary family life in modern-day Indonesia is likely to attract attention and awards as it offers a humane and often amusing glimpse into life in Jakarta, though there are times when his directorial flourishes overly embellish what is already a fascinating tale.
Leonard Retel Helmrich favours long, uninterrupted, shots and often liking to shoot from ground level.
This is the concluding part in his trilogy of films on Indonesia – The Eye Of The Day (De stand van de zon), 2002, and Shape of the Moon (Stand dan de maan), 2004 – which follows the Christian-Islamic Sjamsuddin family.
The film, which had its world premiere at documentary festival IDFA in Amsterdam, won the festival's VPRO IDFA Award fir Best Feature-Length Documentary (consisting of a sculpture and €12,500 [$16,555]) and the Dioraphte IDFA Award for Best Dutch Documentary.
This edition sees the wonderfully stoical and proud grandmother Rumidjah moving from her remote village home to Jakarta to live with son Bakti and his wife, and granddaughter Tari, who they look after.
The film sets up proceedings beautifully with Rumidjah attempting to flag down a passing train near her village (she says it used to stop to pick up passengers who flagged in the old days), before she and Bakti are transported to the nearest station in an odd motorcycle/railroad cart contraption.
Rumidjah is putting a lot of pressure on Tari to finish school with honours and be the first in their family to go to university. Tari, though, wants what all teenagers do – mobile phone, fun with friends – despite loving and respecting her grandmother. Meanwhile Bakti and his wife are not getting along overly well, with her increasingly exasperated by his laid back ways, collection of fighting fish and lack of attention to her.
Leonard Retel Helmrich favours long, uninterrupted, shots and often liking to shoot from ground level, and while his camerawork can enhance the story at times – as when he tracks a cockroach eying up the food – it can also feel a little contrived. But these are minor niggles, and at times help bring more insight and humanity to the Sjamsuddin family as they struggle along.
There are moments of discord within the family – Tari gets furious when offered a horse-drawn taxi rather than a motorised version to take her to her graduation ceremony; Bakti's wife gets so annoyed with him she cooks up his precious fighting fish into an omelette, and Bakti hits out at Tari when he sees her with a boy walking through the market.
This modest and simple family seem at ease with Leonard Retel Helmrich's presence, and their everyday lives are impressively recorded and recounted as he utilises cinema verite moments to bring moments charm and compassion into their family tale.
Production companies: Scarabeefilms, HUMAN
Netherlands distribution: Cinema Delicatessen
International sales: Films Transit International, www.filmstransit.com
Producer: Hetty Naaijkens-Retel Helmrich
Screenplay: Hetty Naaijkens-Retel Helmrich, Leonard Retel Helmrich
Cinematography: Leonard Retel Helmrich, Ismail (Ezther) Fahmi Lubish
Editor: Jasper Naaijkens
Music: Fahmy Al-Attas, Danang Faturahman
Website: www.positionamongthestars.com