The UK's Lucas Ochoa and Poland's Klaudia Smieja are among upcoming European producers set for neworking initiative in Cannes.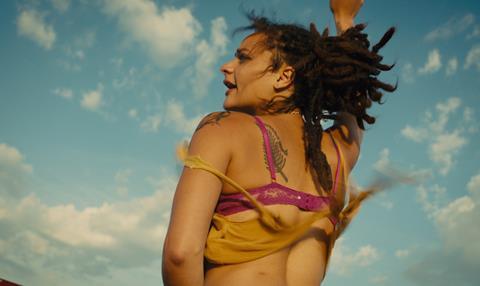 Scroll down for the full list
European Film Promotion (EFP) has selected 20 emerging European producers for the 17th edition of its Producers on the Move networking initiative, which will be held during the Cannes Film Festival between May 14-17.
The participating producers will take part in a programme of round-table project presentations, one-on-one speed dating pitches and case studies of successful projects.
The 2016 selection includes the UK's Lucas Ochoa, producer on Andrea Arnold's Cannes competition entry American Honey. Ochoa has had winning films at the Sundance Film Festival for four years in a row including Robert Egger's multi-award winning The Witch and this year's Michal Marczak documentary All These Sleepless Night.
Poland's Klaudia Smieja, an executive producer on Icelandic hit Rams, has also been selected. Her additional credits include Bartek Prokopowicz's Chemo and the French-Polish co-production The Innocents. Smieja is currently working on Agnieszka Holland's Gareth Jones, Hafsteinn Sigurdsson's Under The Tree, Latvian director Janis Nords' Foam At The Mouth and Sofia Exarchou's Park.
Serbia will be represented by Milan Stojanović, founder of SENSE Productions, whose credits include the critically acclaimed coming-of-age drama Barbarians. Stojanović is in post-production on Bojana Novaković's The Forbidden Aunt and has been developing Ivan Ikić's second feature The Users, at this year's Cinéfondation residency.
The EFP initiative will also host Sweden's Frida Bargo, who co-produced Pernilla August's A Serious Game, which premiered at this year's Berlinale. The B-Reel Films producer also collaborated with Lisa Langseth's on Hotell and is developing Langseth's next feature Euphoria which will begin shooting in the summer.
Since its launch 16 years ago, Producers on the Move has brought together nearly 300 producers during Cannes and alongside American Honey, four further projects by former participants will be in Competition at Cannes this year.
They include Toni Erdmann, produced by Janine Jackowski (PoM Germany 2009) and co-produced by Ada Solomon (PoM Romania 2011) and Sieranevada, produced by Anca Puiu from Romania. Puiu took part in the program in 2013, where she met the film's co-producers Zdenka Gold from Croatia and Labina Mitevska from Macedonia.
Additionally, Elle was co-produced by Belgium's Diana Elbaum, who took part in the program in 2001 and Rester Vertical was produced by Sylvie Pialat, who attended in 2007.
The initiative has previously hosted up to 29 producers, but after positive feedback from last year's participants, EFP has again reduced the line-up to 20, in order to ensure an intimate and tightly focused working environment.
Participants were nominated by EFP member organisations from 29 countries and the final selection was made by the Hamburg-based pan-European organisation according to a points system. This year, nominees were required to have experience in international co-productions and an international theatrical release in their portfolio.
The four day event is financially backed by the European Union's MEDIA Programme and the EFP member organisations, as well as Eurimages and the Mitteldeutsche Medienförderung.
Producers On The Move line-up:
Bosnia and Herzegovina: Adis Djapo
Denmark: Mikkel Jersin
Estonia: Aet Laigu
Finland: Misha Jaari
France: Julien Madon
Georgia: Nino Devdariani
Germany: Undine Filter
Italy: Emanuele Nespeca
Latvia: Roberts Visnovskis
Lithuania: Dagnė Vildžiūnaitė
Netherlands: Janneke Doolaard
Norway: Bendik Strønstad
Poland: Klaudia Smieja
Romania: Anamaria Antoci
Serbia: Milan Stojanović
Slovenia: Bostjan Ikovic
Spain: Pedro Hernández Santos
Sweden: Frida Bargo
Switzerland: Joël Jent
United Kingdom: Lucas Ochoa