British writer-director describes her US-set drama as "the most me I've ever been"; Arnold also reveals challenges on previous film Wuthering Heights.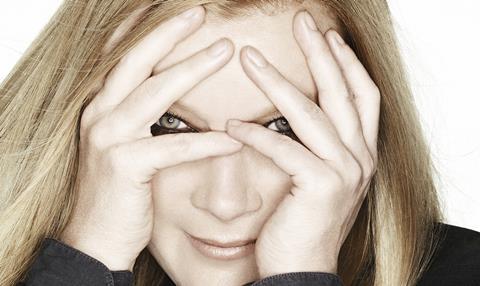 British director Andrea Arnold, whose latest feature American Honey has been selected for this year's Cannes Competition line-up, has described the US set film as "the most me I've ever been."
Speaking at the Tribeca Film Festival, where she was being interviewed by filmmaker Ira Sachs, Arnold said yesterday: "It felt like a nice thing. There are times you're trying to trust yourself but you're second guessing as well. This time I was really trying to trust myself, and it's the most I've ever done" explained Arnold, whose features Fish Tank and Red Road both competed for the Palme d'Or.
Following a group of teenagers who sell magazines door to door across the Midwest, American Honey is Arnold's first film to shoot in the US. It stars newcomer Sasha Lane, alongside Shia Labeouf and Riley Keough.
Inspired to make the film after reading a New York Times article on the subject, Arnold went on "six or seven road trips by myself, to make an emotional connection with America. Some of the poverty shocked me. It seemed more intense than in Britain. I did a lot of driving in the South, I was quite upset by what I saw, closed factories and shops and loads of drugs."
Known for casting non actors in her films, Arnold found her lead actress on spring break in Panama. "I sat on the beach and watched all the thousands of teenagers go by. We were literally having auditions in the Walmart car park."
When it came to directing her cast on the set of American Honey, Arnold revealed that she "really pushed it. It was very tough. There were days that I had scenes with loads of non-actors, and I'd be thinking I don't know how we'll get this done. But I love chaos."
While Arnold is proud of her latest project, she admitted to the Tribeca audience that she feels very differently about her previous feature, an adaptation of Emily Bronte's Wuthering Heights, saying "I don't like that film."
"People keep saying I will come to like it, but it was a very difficult time for me, I was in a dark place, and it was a difficult experience making it for various reasons. When I think about how it was, it's associated with some personal stuff, I find it hard to look at."
She referred to one shot, involving a misty moor and a man carrying rabbits on his back, that she was particularly disappointed in: "It was a pure image and a beautiful one, but when we got to film it, we had about half an hour to get it before the day was over, we had about three rabbits, and it was bright sunshine and blue sky."
"I felt so unhappy, [but] I did use the shot. You have to surrender, because what can you do at that point. You're working with a whole team of people and there's money. You just have to accept it."
Arnold, meanwhile, revealed that she nearly cast a bin man, instead of Michael Fassbender, in her critically acclaimed 2009 film Fish Tank. "I was going to cast a real person, I had my eye on a bin man in the park who I thought looked really good. But then I decided with Katie [Jarvis] as well it might be a bit much. And the combination of actor and non-actor worked."