The trio have joined star Demi Levato on 3QU Media's animated musical comedy, which has begun shooting in Montreal at Cinesite's new animation studio.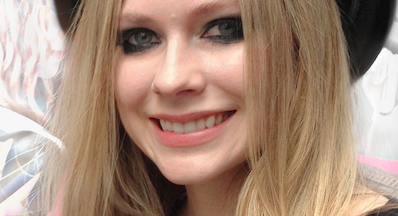 SC Films International handles sales on the family title and the producers plan to announce the role of Prince Charming shortly.
Lavigne (pictured), who recorded the song 'Alice' from Disney's Alice In Wonderland, will voice the role of Snow White.
Tisdale, currently starring in the TBS comedy series Clipped, will portray Cinderella, while G.E.M. – aka singer and Chinese talent show star Gloria Tang Tsz-kei – will play Sleeping Beauty.
As previously announced, Levato will voice the female lead Lenore and serve as executive producer on the film's score.
Charming is a 3QU Media Production of a Vanguard Animation film in association with WV Enterprises. John H Williams will act as producer for the film and Ross Venokur directs.
Williams co-founded 3QU Media with Harry Skelsey in 2014 to create family friendly CG-animated films for a global market. The company is based in Los Angeles, Connecticut and Montreal.
"3QU Media is building its brand by creating sumptuously animated musical comedies that we hope people of all ages will enjoy," said Skelsey.
"By bringing together casts of young, multi-talented, internationally renowned artists we hope to attract a global audience to our films. Charming reflects this philosophy and we can't wait to get the film out to the marketplace."