Former BBC Films boss Christine Langan picks up Zadie Smith novel for TV adaptation.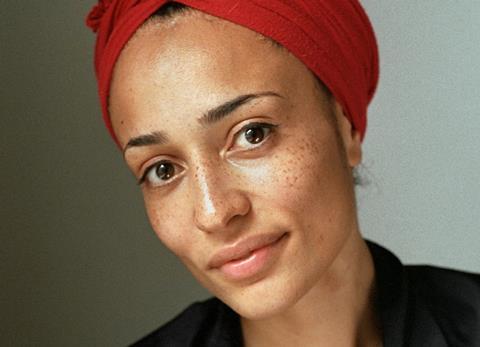 Baby Cow, the indie co-founded by Steve Coogan, is developing a television adaption of Zadie Smith's latest novel Swing Time.
Smith will work with husband and novelist Nick Laird to adapt the book which was published earlier this week.
Baby Cow reached a deal with Katie Haines at The Agency in association with Georgia Garrett at Rogers, Coleridge and White.
Set in north west London and west Africa, Swing Time follows two girls who dream of being dancers. Their close but complicated childhood friendship ends abruptly in their early 20s never to be rekindled.
Swing Time is Baby Cow's first acquisition since former head of BBC Films Christine Langan became chief executive this month.
Langan described Smith as "the voice of a generation".
"Swing Time is a thrillingly ambitious story of friendship, rivalry and fame," she added.
"We're delighted and honoured at Baby Cow to be developing such a unique project and we can't wait to share it with TV audiences everywhere."
Smith added: "I am absolutely delighted at the prospect of working with Baby Cow on an adaptation of Swing Time. Their extraordinary track record in both drama and comedy I have always admired from afar and it's a thrill for me to get the chance to collaborate with Steve Coogan and Christine Langan."
The news comes less than a week after Mammoth Screen's 90-minute adaption of Smith's novel NW [pictured] aired to an audience of 1.2m (5.4%) on BBC2.
This article was first published by Screen's sister site Broadcast.