The Cannes Atelier will feature 15 titles.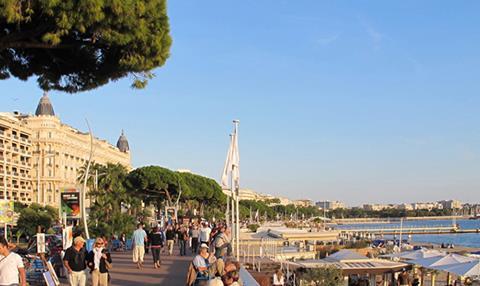 The Cannes Film Festival (May 17-28) has unveiled this year's Cinefondation's L'Atelier selection of 15 projects from 16 directors.
The directors and producers, representing 14 countries, are assisted in meeting potential funding partners during the festival.
Conefoundation's L'Atelier has invited 186 projects since its inception in 2005, of which 145 have been completed and 14 are in pre-production.
The line-up:
Sew the Winter to My Skin Jahmil X.T. Qubeka (South Africa)
Day After Tomorrow Kamar Ahmad Simon (Bangladesh)
Ningdu Lei Lei (China)
Teenage Jesus Marie Grahtø Sørensen (Denmark)
Decompression Yona Rozenkier (Israel)
Go Youth Carlos Armella (Mexico)
Bedridden Byamba Sakhya (Mongolia)
Alam Firas Khoury (Palestine)
Candy Town Yannillys Perez (Dominican Republic)
Otto the Barbarian Ruxandra Ghitescu (Romania)
Summer E5 Emily Young (UK)
City of Small Blessings Chen-His Wong (Singapore)
The Translator Rana Kazkaz & Anas Khalaf (Syria)
Cu Li Never Cries Phan Ngoc Lan (Vietnam)
Taste Le Bao (Vietnam)