The Walt Disney Co (India) is scaling back its local-language production, according to local media reports.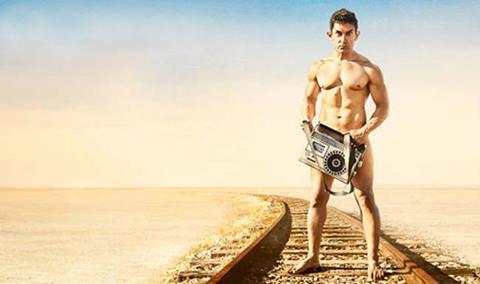 The Walt Disney Co (India) is scaling back its local-language production activities to focus on distributing its Hollywood slate in India, according to local press reports.
According to India's Economic Times and other publications, the US studio will also focus on building out its TV channels, licensing and merchandising activities in India, as the Bollywood business model becomes less viable.
Siddharth Roy Kapur, managing director of The Walt Disney Co (India), is understood to be leaving the studio at the end of the year when his contract expires.
Disney did not reply when Screen contacted the Los Angeles and Mumbai offices for comment.
Disney effectively acquired an Indian-language production business when it took a controlling stake in Mumbai-based UTV Software Communications in 2012. UTV founder and CEO Ronnie Screwvala stayed on with the new entity, Walt Disney Co (India), as managing director until 2014, when Siddharth Roy Kapur replaced him.
The studio, highly regarded for its story-driven content, has had successes since Screwvala's departure, including Rajkumar Hirani's P.K., but recent releases such as Abhishek Kapoor's Fitoor and Ashutosh Gowariker's Mohenjo Daro, starring Hrithik Roshan, were considered disappointments.
The company has already shuttered its South Indian operations, which were producing films in the Tamil and Telugu languages.
Upcoming Hindi releases include big-budget wrestling drama, Dangal, starring Aamir Khan, scheduled for the end of the year. However, no big projects have been announced beyond this release.
Speaking off the record, an Indian studio executive speculated that Disney would revisit Indian production after streamlining operations and putting a new production strategy in place.
The business model for studios or so-called "corporates" in the Hindi-language space has been under severe strain in recent years. Typically, studios such as Disney India, Viacom 18 Motion Pictures, Fox Star Studios and Eros International acquire projects from local producers, or co-produce with them, at a huge premium.
After covering marketing and distribution costs, even some of the more successful Bollywood films are not profitable for the studios. Meanwhile, a rash of smaller films with a healthier profit investment ratio has not made up the shortfall.
Screwvala is reportedly putting together a new production, distribution and digital outfit with partners such as producer Karan Johar and distributor Anil Thandani. However, he has publically denied that Roy Kapur will join him at the new venture.