Cast rounds on director Simon Curtis' Goodbye Christopher Robin, from Fox Searchlight, Damian Jones and Steve Christian.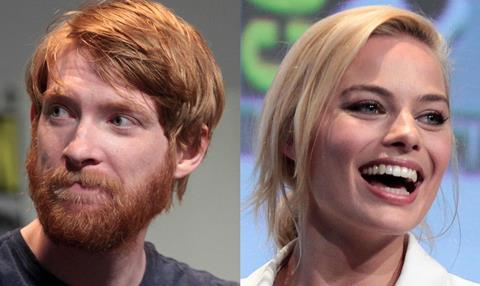 Domhnall Gleeson (Star Wars: The Force Awakens) will play Winnie the Pooh creator A.A. Milne with Margot Robbie (The Wolf Of Wall Street) on board as Milne's wife Daphne in director Simon Curtis' (Woman In Gold) upcoming biopic Goodbye Christopher Robin from Fox Searchlight.
Script is from Frank Cottrell Boyce (Millions) and Lookout Point CEO Simon Vaughan (War And Peace). Damian Jones (The Lady In The Van) and Steve Christian (Belle) will serve as producers.
The film, first announced by Screen at Cannes in 2013, continues Jones' long term relationship with Searchlight and is part of his first look deal.
"I am delighted to be collaborating with Frank Cottrell Boyce to tell the remarkable and poignant story of the family behind the creation of Winnie the Pooh. We are assembling a wonderful cast, headed by two actors I am longing to work with – Domhnall Gleeson and Margot Robbie," said Curtis.
David Greenbaum and Matthew Greenfield, Fox Searchlight Pictures co-heads of production said: "We are thrilled to be partnering with Damian Jones and Steve Christian again and can't wait to see Simon Curtis' unique vision come to life.
In Domhnall and Margot we have the next generation of acting talent who we know will shine a beautiful light on AA Milne's incredible and enduring story."
The film will follow the relationship between famed children's author A.A. Milne (Gleeson) and his son Christopher Robin, whose toys inspired the world of Winnie the Pooh.
Along with his mother Daphne (Robbie), and his nanny Olive, Christopher Robin and his family are swept up in the international success of the books. However, the franchise's huge success has an inevitable knock on effect on the family.
The film will be overseen by Greenbaum, Greenfield and director of production and acquisitions Katie Goodson-Thomas.
Gleeson is repped by The Agency and Paradigm and Robbie is repped by CAA, Management 360, Aran Michael Management and attorney Jeff Bernstein.