EXCLUSIVE: Three Welsh films head to production in scheme backed by BFI, S4C.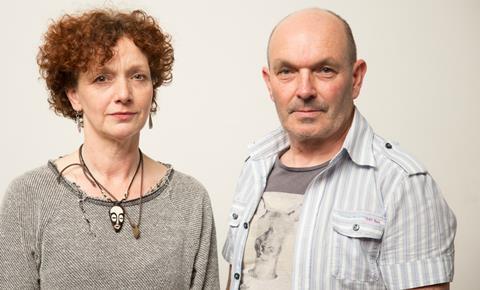 Three Welsh features have been selected for production through Ffilm Cymru Wales' Cinematic scheme, supported by the BFI and broadcaster S4C.
Nuclear is a supernatural thriller and directorial feature debut from writer-director Catherine Linstrum.
Set in a small village under the shadow of a nuclear power station, the film follows a toxic family with a combustible past which must face the ghosts that threaten their future.
Linstrum, whose writing credits include Dreaming of Joseph Lees and California Dreamin', has co-written the script with David John Newman, while Stella Nwimo will produce. The three had previously collaborated on the short film Things That Fall from the Sky, starring Ophelia Lovibond and Steve Waddington, through BFI NETWORK Wales' Beacons scheme.
Cadi (previously Gwrach) is a contemporary Welsh-language horror, set in the beautiful but brutal landscape of Snowdonia. The movie will follow a young woman returning home under mysterious circumstances.
Produced by Roger Williams of Welsh production company Joio, the project is written by Siwan Jones and directed by Lee Haven Jones. Cadi marks the feature film debut of this team, which has experience in Welsh language television, including Alys, Tir, and 35 Diwrnod.
The Toll is a thriller about a lone toll-booth operator with a past that is fast catching up with him. The film is written by Edinburgh International Film Festival Talent Lab alumnus Matt Redd and will be directed by Ryan Hooper.
Producer Vaughan Sivell (Third Star) is the founder of Western Edge Pictures, whose recent credits include Alice Lowe's horror Prevenge.
The three low-budget features will now start pre-production, with principal photography due to commence later this year.
Ffilm Cymru Wales' Adam Partridge noted that "choosing just three films from such a high quality crop of projects was a difficult decision, but those we've selected reflect the distinctive and diverse voices and visions that talent from Wales has to offer. We're excited to see how all the filmmakers involved will progress along the bright paths ahead of them."
Ten teams of Welsh writers, directors and producers were shortlisted for the feature film scheme in December 2016, before embarking on a period of development and training, supported by Creative Skillset.
Previous films produced through Cinematic comprise Craig Roberts' directorial debut Just Jim, Euros Lyn's award-winning adaptation of Fflur Dafydd's Welsh-language novel Y Llyfrgell / The Library Suicides, and Chris Crow's historical chiller The Lighthouse.