Focus has acquired world rights to documentary; screens first footage of upcoming movies.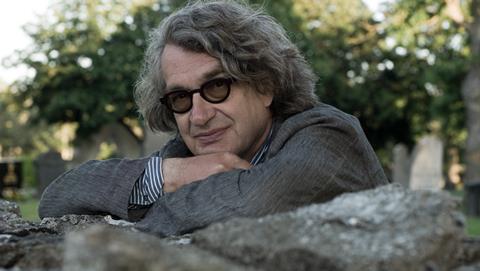 Focus Features has acquired world rights to Pope Francis – A Man Of His Word, a documentary feature about Pope Francis.
Written and directed by Wim Wenders (Buena Vista Social Club), the film is only the second co-production that the Vatican has made with outside filmmakers and the first in which a Pope addresses the audience directly, discussing topics such as ecology, immigration, consumerism, and social justice.
Exclusive footage from the Vatican's archive shows the Pope on journeys, sharing his ideas and ideals in different parts of the world.
Focus made the announcement at an event in Cannes to celebrate its 15th anniversary.
At the soiree the company showed first footage of Mary Magdalene, Darkest Hour, Atomic Blonde and Victoria And Abdul and confirmed that Paul Thomas Anderson's upcoming fashion drama has wrapped shoot.
Pope Francis – A Man Of His Word is produced by Mr. Wenders with Samanta Gandolfi Branca, Alessandro Lo Monaco (The World's Smallest Army), Andrea Gambetta and David Rosier (The Salt of the Earth).
The film is a production of Célestes Images, Centro Televisivo Vaticano, Solares Fondazione delle Arti, PTS Art's Factory, Neue Road Movies, Fondazione Solares Suisse, and Decia Films. Cinetic Media and Sloss Eckhouse LawCo negotiated the deal on behalf of the producers.
Msgr. Dario Edoardo Viganò, prefect of the secretariat for Communication of the Holy See, said: "Whenever I think of Wenders' poetics I see before me the angels that feature in Wings of Desire and Faraway, So Close! They are angels that, though perfectly pertinent to both the biblical and literary worlds, have very little in common with the devotional stereotype.
Wenders is aware that it is how we view the world that makes it pure or impure: a burden of responsibility we are constantly aware of when watching his documentary works. That's why the German master was invited to take part in the opening ceremony of the Extraordinary Jubilee of Mercy called by Pope Francis.
A meeting that led to the Vatican Television Centre suggesting a film could be made that might describe, for want of a better word, Pope Francis' approach to the contemporary world, through his answers to a whole range of questions posed by men and women of all origins and extractions. An intense filmic experience, an eyewitness account captured by the film medium that, as was the case for Pope Leo XIII, wants to stand as a bridge and an embrace with men and women of all faiths and cultures and social or political leanings."
Focus Features chairman Peter Kujawski stated: "The belief that movies can impact individuals and the world at large is at the very core of Focus Features. We are humbled at the responsibility of planting this film into the global culture so that the thoughts and words of a spiritual leader as inspiring and compassionate as Pope Francis can take root."