Industry veteran, co-producer of Fox's upcoming untitled A.A. Milne biopic, died suddenly at home last weekend.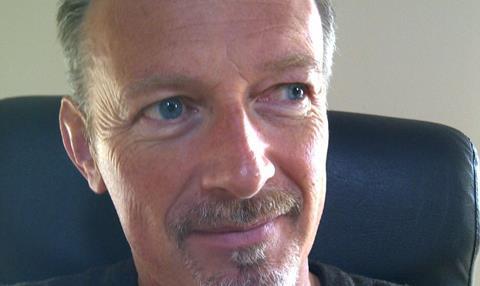 UK producer-financier Steve Christian has died unexpectedly at home aged 53.
Former CinemaNX co-founder and chairman Christian, who previously oversaw the development of the Isle of Man's film investment programme, most recently served as co-producer on Fox Searchlight's upcoming Untitled A.A. Milne project starring Domhnall Gleeson and Margot Robbie.
Christian, a former accountant, was intrinsic to the development of the Isle Of Man Film Commission, which invested in projects including Lawless Heart, The Libertine and Revolver as well as TV series The Shadow Line.
He launched production and distribution outfit CinemaNX, which was backed by the Isle of Man government, in 2007 alongside producer Marc Samuelson.
The outfit backed titles including Me And Orson Welles, The Disappearance of Alice Creed and Chico & Rita.
Christian joined Pinewood Pictures in 2012 when the studio took over management of the Isle of Man's $38.5m (£25m) Media Development Fund in return for the Isle of Man taking a 19% stake in Pinewood Group.
As a director of Pinewood Pictures and a Pinewood board member, he was an executive producer on films including Belle, Spooks: The Greater Good and Robot Overlords. He left the company in 2015.
Producer Samuelson told Screen:
"Steve's death has shocked all those for whom as a colleague and a friend he had always been such a real life force of energy, intelligence and good humour. It is fair to say that he invented the Isle of Man film and TV industry, and after more than a hundred productions made and countless careers supported and enhanced by Steve's efforts his impact will not be forgotten. He was a genuine stalwart, and handled both successes and setbacks with equal aplomb. And he never lost his deep love for movies and for this business."
Robert Norris, svp Pinewood Pictures, added:
"We are all deeply saddened by the loss of our friend and former colleague Steve Christian. He brought a great deal of vision, energy, fun and enthusiasm to both the Isle of Man media industry and the wider film and TV community. He was well loved by those that worked with him – colleagues and filmmakers alike - and he will be sorely missed."
Producer Damian Jones, who collaborated most recently with Christian on the untitled A.A. Milne project, commented: "Steve was pivotal in the success of Belle and after that experience he invited me to join him to produce his passion project Goodbye Christopher Robin. I know he was immensely proud of the film and he will be deeply missed by all. Our thoughts are with his family."
Christian, who passed away at his home on the Isle of Man over the weekend, is survived by his wife and two children.