The parties have agreed to an exclusive two-year first-look TV deal that sees Goyer already on board as executive producer on previously announced I, Rebel as well as Golden State.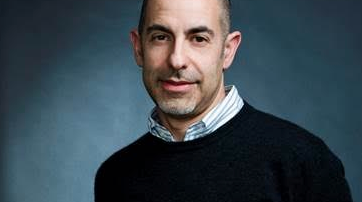 I, Rebel is a sci-fi series created by Dana and Siavash Farahani about a lost astronaut who returns to Earth after eight years and leads a rebellion against humanoid alien masters.
Jane Fleming and Mark Ordesky will also serve as executive producers, while Goyer's Phantom Four president Kevin Turen will produce.
Golden State (working title) is also in development with Goyer and is a seasonal anthology series that tells the story of the Los Angeles Police Department over 150 years from the 1850's culminating with the LA Riots in 1992.
Jake Lee Hanne is set to write the series, with Turen and Linne Radmin of the Radmin Company attached to produce.
IM Global founder and CEO Stuart Ford and IM Global Television president Mark Stern announced the deal on Wednesday.
Goyer created Starz series Da Vinci's Demons, served as executive producer and director on ABC's Flash Forward and co-created Constantine for NBC. He is currently shooting the Superman prequel Krypton, and also has Brooklyn Animal Control in development at USA.
In the film world, he took story credits on all three of Christopher Nolan's Batman films, and wrote Batman V Superman: Dawn Of Justice, Man Of Steel, Blade and Blade: Trinity, which he also directed and produced.
"David and Kevin are the top creative and producing talents in our field," said Stern. "Their taste and expertise are a perfect fit for the type of content we are focusing on. We look forward to working on some amazing projects together."
Ford added, "It's a tribute to the scripted division that Mark has built that we can now consider David and Kevin our collaborators in television and I'm delighted too at what this says about IM Global's broader standing in the creative community."
"Kevin and I were looking to do something outside the box," said Goyer. "Because the television landscape is changing so quickly and dramatically, we wanted to find partners who were nimble, who could partner with any buyer, and who had a uniquely global outlook. Stuart and Mark fit that criteria perfectly."
IM Global Television's slate includes an adaptation of Kurt Vonnegut's Cat's Cradle at FX; TNT pilot Time Of Death with M. Night Shyamalan; and music series Muscle Shoals, on which Johnny Depp and Christi Dembrowski's Infinitum Nihil serves as executive producer alongside Richard Branson's Virgin Produced and Joshua D. Maurer and Alixandre Witlin's City Entertainment.
Phantom Four's Turen produced Fox Searchlight's The Birth Of A Nation and Goyer served as executive producer. Among the upcoming roster are Open Road and Lakeshore Entertainment's Miles, Max Landis' Deeper starring Bradley Cooper, and Neil Gaiman's graphic novel adaptation The Sandman for New Line.