EXCLUSIVE: Emily Mortimer, Bill Nighy, Patricia Clarkson check in to The Bookshop.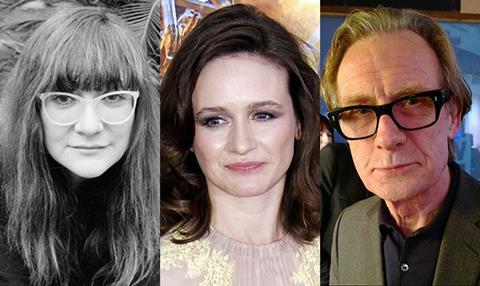 Emily Mortimer (Hugo), Bill Nighy (Love Actually) and Patricia Clarkson (Maze Runner: The Scorch Trials) are due to star in writer-director Isabel Coixet's (Endless Night) drama The Bookshop, which is due to get underway this August.
Coixet has adapted the story from Booker Prize-winning novelist Penelope Fitzgerald's well-received novel of the same name.
Set in a small town in 1959 England, The Bookshop charts the story of a woman (Mortimer) who decides, against polite but ruthless local opposition, to open a bookshop, a decision which becomes a political minefield.
Celsius Entertainment will be cooking up deals in Cannes on the period project, which has pre-sold to Spain (A Contracorriente), Australia/NZ (Transmission), Greece (Odeon), Airlines (Jaguar) and Turkey (Filmarti).
Producers are Joan Bas and Jaume Banacolocha from Diagonal and Adolfo Blanco from A Contracorriente. Executive producers are Manuel Monzon, Albert Sagales and Fernando Riera.
A Contracorriente will renew their collaboration with Coixet after distributing the director's 2014 title Learning To Drive.
Diagonal TV are behind Spanish TV series Amar En Tiempos Revueltos and Carlos, Rey Emperador.