EXCLUSIVE: Divergent and Stalker star leads thriller now underway in UK, will also executive-produce; Goldcrest to sell.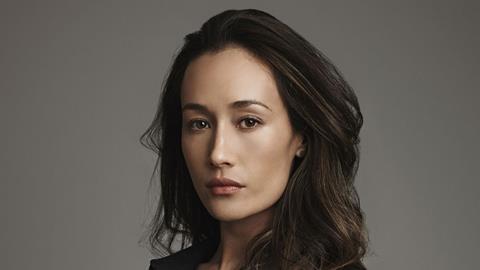 The Divergent Series star Maggie Q will lead cast in supernatural thriller Slumber, which has begun principal photography in the UK.
Will Kemp (Van Helsing), Sylvester McCoy (The Hobbit) and William Hope (Sherlock Holmes) co-star in the feature, which marks the feature debut of commercials director Jonathan Hopkins, who has worked on ads for ebay, McDonald's and Sony.
Goldcrest is shopping at the EFM and will finance.
Q will play Alice, a rationally minded sleep doctor, who is forced to abandon scientific reason when she meets a family being terrorised by a parasitic demon known as the 'Night hag' which paralyses victims as they sleep.
The rising actress, who made her feature splash in Mission Impossible 3, starred in the Kevin Williamson CBS series Stalker between 2014 and 2015 and was this week announced in new ABC series Designated Survivor with Kiefer Sutherland. The Divergent Series: Allegiant is released next month.
Producers are The Tea Shop & Film Company's Mark Lane and James Harris (I Am Not a Serial Killer, 47 Meters Down) and Pascal Degove for Goldcrest Films. Executive producers are Goldcrest's Nick Quested and Maggie Q. The film is written by 2013 Blood List entrant Richard Hobley, who also makes his feature debut on the project.
Post-production will be handled from Goldcrest Post's New York facility, which recently hosted multi-Oscar nominee Carol.
Pascal Degove, managing director of Goldcrest Films said: "Maggie Q is a real star with a vast fan base. Global audiences are used to being thrilled by her kinetic performances. This undoubted pedigree combined with the assembled depth of talent will certainly bring a little magic to Slumber."
The Tea Shop & Film Company's Mark Lane and James Harris added: "Goldcrest Films recognised the broad appeal of Richard and Jonathan's script very early on. They've done an amazing job of bringing the picture to market and we look forward to working with them and their distribution partners moving forwards."
House of Cards actress Kristen Connolly was previously attached to the project.