The Downslope will be the first in a trilogy that producers Lauren Selig, Barry Levine and Reneé Wolfe are planning based on the iconic director's unproduced original 1956 screenplay.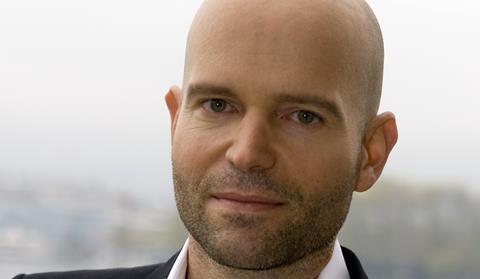 Forster will direct the first film and will develop and produce all three after Selig negotiated a deal with rights holders Phil Hobbs and Steve Lanning, who will also serve as producers.
The producers said The Downslope has the full support and encouragement of the Kubrick family and is styled as a sweeping anti-war action-drama that Kubrick wrote after the release of Fear And Desire and before he directed Paths Of Glory.
The story focuses on a series of American Civil War battles in the Shenandoah Valley between Union General George Armstrong Custer and Confederate Colonel John Singleton Mosby, known as the Gray Ghost.
Kubrick initially developed the story with the Civil War historian Shelby Foote. The successive films will expand upon Kubrick's original story as post-war Americans settle in the West.
"We've been given the unique privilege to produce a Stanley Kubrick script no-one has had the opportunity to make," said Selig. "The first instalment of the planned trilogy, written by Kubrick, is an engrossing story illustrating a crucial moment in history toward the end of the American Civil War."
Hobbs and Lanning added: "A Stanley Kubrick script deserves a singular director, especially one so gifted working with talented actors. We are thrilled to be collaborating with Marc on this very unique and special project."
Forster said: "I am indebted to Stanley Kubrick and his visionary films. It is an honour and a huge responsibility to take on this project, and we're thankful to his family for their support. This is a powerful work, an epic story, with its psychological landscape of brother pitted against brother, and friend against friend. We believe it will be an incredibly interesting trilogy, and a great experience sharing our mutual passion of Kubrick's vision."
"I had the rare opportunity to pour over Stanley Kubrick's handwritten notes on this script, which consist of literally hundreds of meticulous and beautifully drawn maps, sketches and journal entries," said Wolfe. "The level of passion and insight that he had for this intense period of American history is both inspiring and astounding."