EXCLUSIVE: Director of Oscar-nominated documentary set for war biopic produced by Charlize Theron's Denver & Delilah and Thunder Road.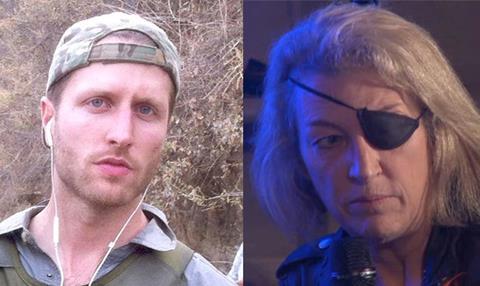 Cartel Land director Matthew Heineman has been tapped to direct Charlize Theron-produced biopic Marie Colvin, about the eponymous US war correspondent who died in 2012 while covering the Syrian conflict.
Basil Iwanyk's Thunder Road Pictures is producing the prestige package with Theron's Denver & Delilah Productions and What Maisie Knew executive-producer Marissa McMahon.
Screen understands that the production could get underway at the end of the year however there is still no official word on whether Theron will also take on the lead role in the film, something she has done on most films produced by Denver & Delilah to date, including Aileen Wuornos biopic Monster, for which Theron won an Oscar.
Script comes from Arash Amel (The Titan) and is based on Marie Brenner's Vanity Fair article about Colvin's revered life as a war correspondent.
The US-born journalist wrote for The Sunday Times and covered countless major conflicts in the last three decades, including the Sri Lankan civil war, where she was severely injured and lost an eye; the Arab Spring; and the war in Syria, where she died in a rocket attack while reporting from Homs.
Earlier this month it was reported that relatives of Colvin had recently filed a US lawsuit claiming Syrian government officials targeted and killed her in 2012 to silence her reporting on Syria.
Heineman served as editor, producer, DoP and director on visceral 2015 breakthrough Cartel Land about Mexico's drug wars. The Oscar-nominated film more recently received five Emmy nominations.
Iwanyk is well known for producing Hollywood moneyspinners including The Expendables and Clash Of The Titans as well as awards fare including The Town and Sicario.
CAA is packaging the film and will represent domestic rights.
Heineman is represented by CAA, Cinetic Media, and attorney Jerry Dasti. Thunder Road Pictures is represented by CAA while Arash Amel is represented by CAA and Grandview.