Production is underway in the Caribbean island nation on the personal drama from Trinidad-based, US director Emilie Upczak.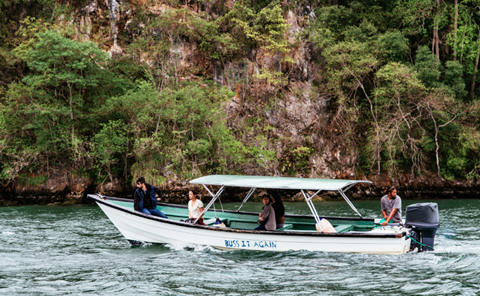 Moving Parts charts the story of one woman's journey and her integration into a new environment, ultimately recounting how she found her way back to herself.
Cast includes Valerie Tian, Jacqueline Chan, Kandyse McClure, Dru Castiglione, Keevan Chang On, Nickolai Salcedo, Stephen Hadeed Jr, Arnold Goindhan, Nicholas Emery, Sanjiv Budhoo and Conrad Parris.
The film highlights local and international talent with a number of cast and crew from Canada, the US and Puerto Rico.
"I am very happy to be in Trinidad & Tobago collaborating with such a vibrant film industry that is ready to go to the next level," said Puerto Rican producer Annabelle Mullen-Pacheco.
"This film is unique; from the visual style, to the fact that we have an all female Heads of Department roster," said Trinidad & Tobago producer Rhonda Chan Soo. "The success of our crowdfunding campaign demonstrates the excitement towards seeing the film made. Moving Parts continues to grow from strength to strength."