Terry Gilliam revealed further details about his long in the works Don Quixote film in Cannes.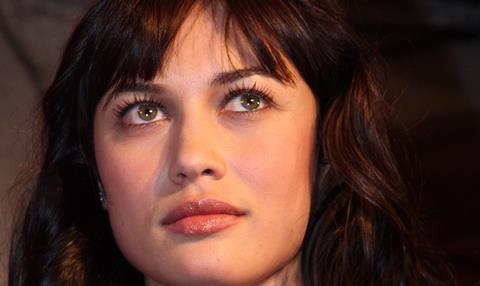 Olga Kurylenko (Quantum Of Solace) is to join Terry Gilliam's upcoming Don Quixote film alongside Star Wars: The Force Awakens actor Adam Driver, the director has revealed at a Cannes press conference today.
Writer-director Gilliam (Brazil) and producer Paolo Branco (Cosmopolis) announced the official start of production for the long-awaited The Man Who Killed Don Quixote after a 16-year delay since Gilliam's first attempt to make the film.
Production is set to begin in October for 11 weeks: five in Spain, four in Portugal and two in the Canary Islands. Pre-production will begin in June and production will wrap before Christmas.
Gilliam, who co-wrote the script with Tony Grisoni, anticipates post-production to start early 2017 with an aim to have the film finished in time for Cannes next year.
Branco confirmed a budget of €17m, half the size of Gilliam's initial troubled production which was cancelled mid-shoot, as chronicled in the 2002 documentary Lost In La Mancha.
"We must be clever as we get older," Gilliam said. "I just want to get this film started so I can get on with the rest of my life."
Gilliam brought Branco on board in February on the recommendation of friend Wim Wenders: "If anyone can get the money, Paolo can do it," he said. Branco's Alfama Films has been selling the film in Cannes.
Co-production partners include Branco's companies Alfama Films (France) and Leopardo Films (Portugal), as well as Tornasol Films (Spain) and Entre Chien et Loup (Belgium).
Gilliam's former Monty Python member Michael Palin will play Don Quixote and Adam Driver an advertising executive who is mistaken by Quixote as his friend Sancho Panza.
The newly announced Olga Kurylenko will play the wife of Driver's advertising boss. Additional casting will be announced in due course.
Other confirmations included Alberto Iglesias (Julieta) as composer and the setting of the film entirely in the 21st century.
When asked if other Python cast members would be joining, Gilliam retorted: "They are too old and miserable."
However, he did hint that a cameo from Johnny Depp wasn't out of the question.