EXCLUSIVE: Star Wars producer Gary Kurtz is on board a feature version of the animation short from Queen guitar legend Brian May and UK-based Unanico Group.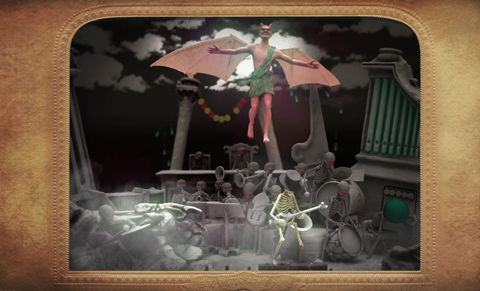 One Night In Hell originally launched in the UK over Halloween 2014 and will be reconfigured as a stop-motion / live-action mix for release in 2019.
Unanico Group and Duck Productions are producing the feature in association with May's The London Stereoscopic Company and are in talks with voice talent and distributors.
Kurtz, whose producer credits include Star Wars, The Empire Strikes Back and The Dark Crystal, will produce alongside MacKinnon & Saunders, who worked on Tim Burton's Corpse Bride and Fantastic Mr Fox.
May will compose the soundtrack and serve as executive producer.
Jason Jameson, who co-directed the short with James Hall, will direct from a screenplay he co-wrote with Paul Laikin, who produces for Unanico Group.
The short film is currently showing at Universal Studios Halloween Horror Nights in Los Angeles.
It was adapted from the book Diableries: Stereoscopic Adventures In Hell by May, Denis Pellerin and Paula Fleming and tells of a skeleton's journey into a stereoscopic Hell.
The short was styled in the tradition of the Diableries stereo cards from 19th century France and featured an original soundtrack arranged and produced by May that combined Queen's anthem 'We Will Rock You' with Tchaikovsky's 1812 Overture.