Bielecki worked on Star Wars, Superman and Alien.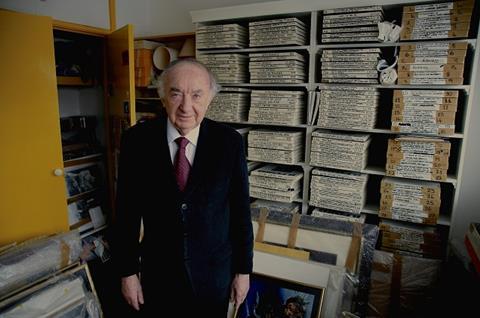 Photographer and publicity consultant Stanley Bielecki has died aged 91.
Born in Lviv, Poland in 1925, Bielecki came to London after WWII to work as a photojournalist before establishing his lab SB international in the 1960's in order to focus on film still photography.
Working with renowned stillsmen such as Bob Penn, Johnny Jay and Tony Snowdon, Bielecki commissioned, developed and distributed photographic material for the marketing for major films of the 1970's and 1980's, among them The Omen, The French Connection, Monty Python's Meaning of Life and the Rocky Horror Picture Show.
He also worked on the first Star Wars, Superman and Alien movies as an advertising and publicity consultant. Across his career he was commissioned as a consultant by 20th Century Fox, MGM, Columbia, The Ladd Company, Universal, Walt Disney Studios and many independents.
Directors he worked with include Mel Brooks, Peter Bogdanovich, George Cukor, Irvin Kershner, Dick Donner, William Friedkin, Frederick Forsythe, Terry Gilliam, John Boorman, Costas-Gavras, Jean-Jacques Annaud, Bernardo Bertolucci, Federico Fellini and Werner Herzog.
The collection of film stills he amassed during his time in the industry, the Stanley Bielecki Movie Collection, contains more than 60,000 photo elements. These images were gifted to the Motion Picture Academy in Los Angeles in 2015. Highlights include stills from films such as Tommy (1975), Star Wars (1977), Legend (1985) and Blade Runner (1982).
Bielecki, who died in London at the end of December, 2016, had been suffering from Alzheimer's disease. He is survived by his wife and two daughters.