EXCLUSIVE: Catherine Linstrum and Keri Collins movies shortlisted for development and production scheme.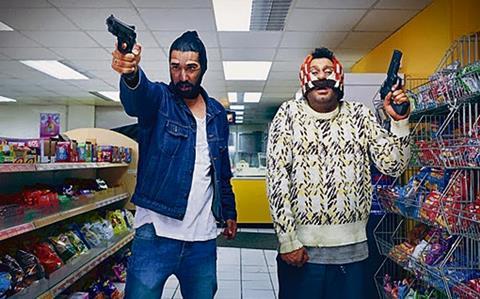 Ten movie projects have been shortlisted for the Ffilm Cymru Wales/Film Wales' Cinematic development and production scheme.
This year, nominated features include Nuclear by Cannes award-winning director Catherine Linstrum (California Dreamin') and Sorted by former Raindance entrant Keri Collins (Convenience).
The programme, for films with budgets up to £300k, is financed in partnership with the BFI and S4C with additional support from Fields Park Entertainment and Warner Music Supervision.
Shortlisted film teams will now receive input from industry professionals including producers Julie Baines (Creep) and Emily Leo (Under the Shadow) as well as director Ben Parker (The Chamber), alongside sales and distribution representatives such as Jezz Vernon, formerly of Metrodome, and Deborah Rowland.
Three selected films will then be made over the next 18 months.
FfCW will invest approximately £180,000 production finance into each of the final three films. As part of the process teams will be tasked with raising the balance of finance through a combination of tax credit advance (to be supplied through Fields Park Ltd) and up to £100,000 private finance which FfCW will support teams in raising. One feature intended to be filmed in the Welsh language will be able to access an investment of £100,000 from S4C.
Previous films produced through the scheme include Craig Roberts' directorial debut Just Jim, Euros Lyn's adaptation of Fflur Dafydd's Welsh-language novel Y Llyfgrell / The Library Suicides, and Chris Crow's historical chiller The Lighthouse.
Ffilm Cymru Wales representative Adam Partridge commented: "It really is encouraging to see the breadth of talent from Wales, and to be able to support a wide range of voices and perspectives."
BFI executive, Mary Burke said: "The BFI are happy to continue our support for strong Welsh talent through Cinematic, and we're looking forward to seeing how the projects unfold over the course of development from the teams selected."
The ten projects:
Crazy Bitch
Director: Prano Bailey-Bond
Writer: Emma Millions
Producer: Helen Jones
Gwrach
Director: Lee Haven Jones
Writer: Siwan Jones
Producer: Roger Williams
Han's Dynasty
Writer-Director: Guymon Cheung
Lavish
Writer/Director: Margaret Constantas
Composer: Judith Weir
Not a True Story
Writer-Director: Ozgur Uyanik
Producers: Gareth I. Davies and Ozgur Uyanik
Nuclear
Director: Catherine Linstrum
Writers: Catherine Linstrum and David John Newman
Producer: Stella Nwimo
The Promise
Director: Gareth Bryn
Writer: Caryl Lewis
Producers: Ed Talfan and Mark Andrew
Sorted
Writer-Director: Keri Collins
Producer: Sarah Brocklehurst
Take Me Home
Writer-Director: David Howard
Producer: Rik Hall
The Toll
Director: Ryan Hooper
Writer: Matt Redd
Producer: Tom Betts