EXCLUSIVE: UK union BECTU says membership has "skyrocketed" in recent months due to overtime conditions.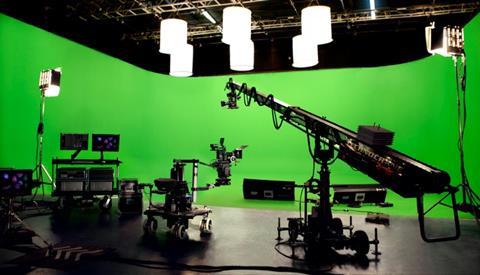 Union BECTU says membership has "skyrocketed" among the UK's film visual-effects community as a result of its recent campaign highlighting unpaid overtime.
The UK's largest entertainment union reports that hundreds of artists have joined in the last two months, making the VFX sector its fastest growing membership chapter.
"This is a sign of the strength of feeling," Paul Evans, BECTU national officer, told Screen in an interview for an upcoming feature on the UK's VFX sector. "Our members don't believe that their management are managing them well."
BECTU claims that on average UK VFX workers do 1.5 hours of unpaid overtime per day.
"Normally it is hard to get people to join a union because VFX is such a dispersed workforce but overtime is a massive issue," he said. "They believe overtime could be managed properly. The magic bullet could be overtime payment."
Attention is concentrated on The Moving Picture Company (MPC), which recently worked on The Martian and Batman V Superman: Dawn Of Justice, but other leading Soho shops are in BECTU's line of fire.
BECTU has amassed the 50 percent of workforce (around 65 members) it says it needs to solicit trade-union recognition at MPC's compositing department. That would mean that legally BECTU could bargain collectively on behalf of those full-time employees on overtime pay.
Evans said membership is rising at facilities including Framestore and Double Negative and a 50 percent threshold at those companies could lead to demand for recognition in the new year.
"At the moment, management doesn't care," claimed Evans. "VFX employees are contracted to work 40 hours a week with overtime 'to be expected from time to time'. But overtime is regularly required.
"People who work on location understand that there is no alternative to overtime. But there are alternatives in visual effects. Facilities could manage things in a way that arranges for cover and doesn't overwork people."
MPC, Framestore and Double Negative were contacted by Screen but none were available for comment.
Code of Practice
Facilities trade body UK Screen has previously criticised BECTU for publishing what it called misleading information in its February 2014 survey VFX Working Time Charter.
UK Screen CEO Sarah Mackey has pointed out that its VFX members created and sign up to the UK VFX Code of Practice which she believes to be the only CoP in existence in the global VFX market.
"In addition, VFX companies invest heavily in training the UK-based workforce and on making pathways into the industry more accessible," said Mackey. "Ensuring the maintenance of a highly skilled talent pool and cutting-edge R&D is key to attracting a critical mass of high-profile VFX projects to the UK."
Mackay also points to Creative Skillset's 2014 Workforce Survey which reported that 91% of the UK VFX workforce have a permanent contract, compared with 70% of the creative media workforce, and that average income of the VFX workforce is £45,900, "significantly higher than the wider creative media industries workforce (£33,900) and the UK working population (£27,271)".
There have been calls from prominent visual-effects artists in the US, such as Digital Domain co-founder Scott Ross, for the formation of a US national or international union for the VFX community.
This came in the wake of the 2013 bankruptcy of VFX shop Rhythm & Hues, which collapsed partly because of financial demands placed on it to complete Life Of Pi. The 2013 and 2014 Oscar ceremonies were picketed by members of the VFX community demanding worker rights.
High-pressure deadlines
A chief complaint is the last-minute changes and high-pressure deadlines placed on VFX suppliers by studios.
"Studios are aware that their actions have consequences but they are not looking to sting people out of pay," commented VFX producer Barrie Hemsley (The Martian), who was also interviewed for Screen's upcoming feature on the UK's VFX sector.
"They do expect to get what they paid for, in time and at the right quality and they will demand changes to perfect the picture or improve its marketing. The problem is that when these conversations happen, those doing the work will inevitably suffer from unrealistic deadlines. No one is ever asked not to work late to change a shot – they just want to know if it is possible. Ultimately, it is the responsibility of vendors in post to manage this."
Unlike other film departments, said Hemsley, visual effects has lacked effective union representation because its work crosses over so many disciplines.
"Visual effects begins at storyboard stage and is always the last to finish. VFX is involved in development and fixes across every aspect of production and because of that has never had a defined set of working conditions. For example, what constitutes a working day when a facility is in one timezone and a director in another?"
In May of this year, long-time film employment negotiations between BECTU and production trade body Pact ended in stalemate, with the union deciding to set new pay rates for its crew working on US inward investment features and productions in receipt of the UK tax break.
Screen's Business of VFX feature will run in January, 2016.