With a little over three months to go before the release of Fantastic Beasts And Where To Find Them, the studio confirmed a follow-up to the Harry Potter spin-off is in the works.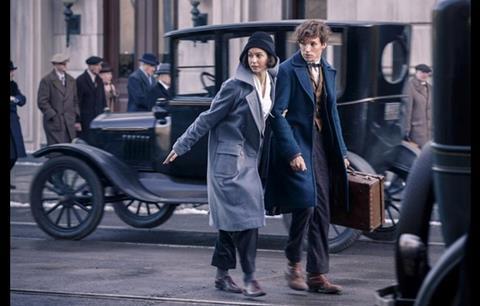 The second in the series has been dated for November 16, 2018 in 3D and on Imax, Warner Bros top brass said on Wednesday. It will be the second in a trilogy expected to culminate in 2020.
Fantastic Beasts And Where To Find Them will open on November 18 this year and is directed by David Yates from JK Rowling's first original screenplay.
The story takes place in New York in the early stages of the 20th century and centres on Newt Scamander, whose exploits Harry Potter reads in the Harry Potter stories.
Yates and Rowling will reunite to direct and write the 2018 follow-up, while David Heyman, Rowling, Steve Kloves and Lionel Wigram will return as producers. Yates directed the last four Harry Potter films based on Rowling's books.
No mention was made on Wednesday of returning cast. Eddie Redmayne stars as Scamander and his recent appearance at Comic-Con was the highlight of the film presentations in San Diego.