Dir: James Marsh. UK. 2011. 93mins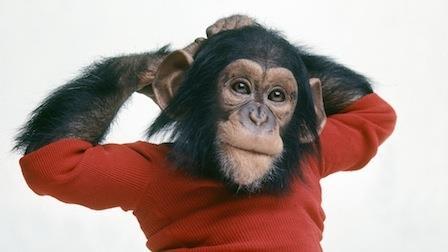 James Marsh's Project Nim is every bit as engrossing, though not as crowd-pleasing, as his previous hit documentary, the Oscar-winner Man On Wire. In this chronicle of "Nim Chimpsky," a chimpanzee raised as a human child in the 1970s, Marsh trades in the high-flying tension of daredevil stunts for the high-stakes emotional terrain of animal rights and scientific hubris.
Seamlessly blending subtle reenactments with ample archival footage.
Prior to the film's opening night slot in Sundance's World Cinema Documentary Competition, HBO Documentary Films acquired all US theatrical, video and broadcast rights to the film; the channel will most definitely find a theatrical partner Stateside. Based on Marsh's track record and the eminently intriguing subject matter, Nim should find select theatrical activity and solid TV play in other territories.
Seamlessly blending subtle reenactments with ample archival footage, Marsh lets the story unfold chronologically, beginning in 1973 when Nim was taken from his birth mother by Columbia University professor Herb Terrace, and brought into the Upper West Side brownstone of Stephanie Lafarge, a former psychology student with a large family who attempts to teach Nim sign language.
But the experiment's priorities immediately get lost, as Lafarge feels language is getting in the way of Nim's ability to experience life as a child. In one of many surprising personal revelations, Lafarge vows her sexual relationship with Dr. Terrace didn't get in the way of their research.
The film takes pleasure in revealing the dysfunctional nature of its human characters, who are shown to be hugely fallible, much to the detriment of Nim's well being. With the introduction of a younger and prettier teacher, Laura, intent on improving Nim's language skills, the power relationships of Nim's immediate clan are thrown into turmoil, culminating in the second major disruption in the chimpanzee's life. He's taken away from Lefarge, to an estate in Riverdale to live with a new parental unit, Laura and Dr. Terrace.
Like Man On Wire, the film also provides a snapshot of the 1970s, when people's hedonistic ways—from pot smoking to sexual promiscuity—harkened back to another, perhaps more primal era.
As a succession of teachers follows, Nim grows older and more aggressive, and the once cuddly little monkey shows his fangs. Marsh skillfully alternates between showing both sides of Nim's personality: one moment we see Nim as the adorable baby primate the scientists want him to be ("Cat Me Nim Hug," he gestures); the next, we hear stories of incredible animalistic violence. Was the experiment a mistake from the very start? Should Nim never have been trained to be human? As one of his teachers says, "You can't give human nurturing to an animal that can kill you."
Marsh takes the remarkable true life story of Nim, which involves an array of further twists and turns, distressing lows, including Nim being sold to medical research, and near-redemptive highs, eventually being saved and whisked away to a Texas ranch, to address deeper questions about scientific responsibility, human cruelty and selfishness, and the links between language and higher consciousness. It's not exactly the wild fun ride of Man On Wire, but it's quite a trip all the same.
Production companies: Red Box Films, Passion Pictures, BBC Films, UKFC
International sales: Icon Entertainment International, www.icon-entertainment.co.uk
Producer: Simon Chinn
Executive producers: John Battsek, Andrew Ruhemann, Jamie Laurenson, Nick Fraser, Hugo Grumbar
Production designer (re-enactments): Markus Kirschner
Editor: Jinx Godfrey
Music: Dickon Hinchcliffe
Website: www.project-nim.com
Main cast: (re-enactments): Bern Cohen, Reagan Leonard