Dir: Jim Whitaker. US. 2010. 105mins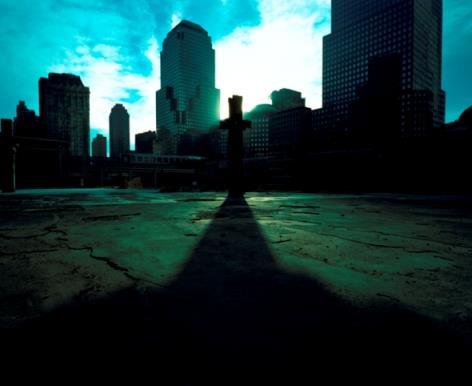 Rebirth follows two parallel paths to survey the rebuilding experience after the attack on the Twin Towers on September 11, 2001. With memories from five survivors, plus footage from 14 cameras on the site of the Freedom Tower, Jim Whitaker reconstructs the last ten painful years.
It's an epic project, yet the film's look is reportorial rather than cinematic.
Whitaker's meticulous personal observation of five damaged individuals learning to live again will be a motivational crowd-pleaser for US audiences, most of whom will probably see it on television. Schools in the US will also be a natural market for the documentary. International interest outside of television is unlikely to be strong.
Whitaker's ten-year project involved tracking the experiences of five persons. His access is remarkable. The testimony is heart-rending. Distilling 1000 hours into less than two hours has to be some kind of editing record.
Interviewees are startlingly honest as they open their hearts to Whitaker over the course of ten years. Each experience of injury or loss is different, as is each person's grief and mourning. Clichés collapse in the face of such an exhaustive approach.
Whitaker's chronicle is built on characters - a Chinese-American woman on an upper floor of one tower whose burn injuries require 40 operations; a firefighter who lost his closest friends; a construction worker who lost his brother; the beautiful fiancée of a man killed in the attack; the teenaged son of a woman working in a brokerage house.
Cinematographer Thomas Lappin's camera is there at memorial services, births, and in everyday moments that are shaped by the memory of the attack. All the survivors struggle as they recognise that returning to normal won't happen. Each path to recovery is different, yet the political rhetoric that fueled US politics after September 11 is largely absent when the survivors talk to Whitaker.
Production values are high in this marathon project, and Whitaker looks beyond these individuals to examine how families are damaged. It's an epic project, yet the film's look is reportorial rather than cinematic. Much of it is simply narrated in closeups.
The parallel visual story in Rebirth is the construction on the site of the Freedom Tower, commissioned after fractious quarrels over what should replace the towers that fell.
The rapid-motion emergence of the building (still in progress), filmed by 24 cameras placed in and around it for a decade, is meant to have a resurgent dynamism, and the music of Philip Glass celebrates a concrete and emotional ascent from the rubble. These flourishes on a boilerplate technique can't compare in drama and poignancy with the film's human testimony.
Production companies: The AON Foundation, Oppenheimer Funds, Inc., The Lower Manhattan Development Corporation
International Sales: William Morris Endeavor
Producers: Jim Whitaker, David Solomon
Cinematography: Thomas Lappin
Editors: Kevin Filippini, Brad Fuller
Music: Philip Glass