Kicking off a new monthly column, Screen's chief critic reports from the Hong Kong International  Film Festival ― and finds that watching films with local audiences is not the best way to assess a title's international appeal.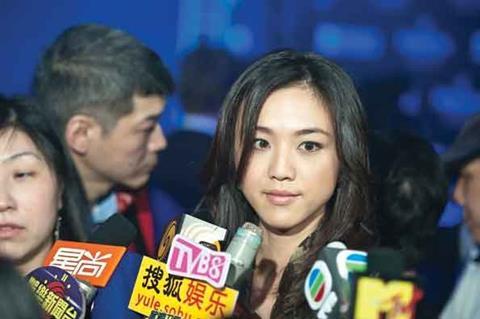 As anyone who spends time on the film festival circuit knows, there is nothing quite like seeing a film screened at its local festival. There is a real danger that you get so drawn in by the qualities of that city or country that it fogs your perspective of how good the movie actually is.
At film festivals, it's easy to be influenced by the ambiance, by that refreshing glass of something at the pre-premiere party and by the enthusiasm of the (often local) folk sat around you at the screening.
Two films in one night
The joy ― and the skill ― if you are a buyer or, in fact, a reviewer for a top film trade, is to divine whether that film can really work beyond its local market, whether the humour can travel, whether the story is universally appealing, whether the direction is unique and exciting, and whether the performances impress.
For a lot of buyers, that list of vital ingredients might also include explosions, aliens, breasts, swords, spaceships, trolls and maybe the odd ninja. But such films are rarely chosen to grace the opening night of a major film festival.
The recent Hong Kong International Film Festival (March 21-­April 6) is unique in that it features two opening night films rather than one ― and having attended both of the films at this year's event, it is not very clear why.
Maybe it is an excuse to have twice the amount of press and publicity attention, or perhaps it is because both films were deemed so good that they had to be screened. Or maybe it is just because it keeps different groups of people happy. And let's face it, film festival selection can be the most political of processes.
Film number one, Crossing ­Hennessy directed by Ivy Ho, received the all-singing-all-dancing premiere treatment: red carpet, queues to get up the main stairs to the reception room inside the Hong Kong Convention Centre, a fight to get a ticket and a glass of wine.
Before proceedings began, there was plenty of time to take a good look at the nice white Audi (courtesy of one of the festival's main sponsors) parked to one side of the reception, and puzzle over how the organisers managed to manoeuvre it up the stairs.
Once summoned to Theatre One ― clutching that precious ticket to one's chest ― it was something of a surprise to find that there were at least 100 seats going free. So much for tickets being like gold dust.
As opening nights go, this one ran pretty close to the timetable (the HKIFF does pride itself on efficiency, plus there was another film to follow) and director Ivy Ho and her film's tall and charismatic star Tang Wei were brief in their multi-language introductions.
The film itself ticked lots of boxes. It is extremely local the Hennessy Road of the title is only a few minutes' walk away. It has lots of jokes that worked for Hong Kong audiences. It features a strong line-up of well-known local performers. And it is a feel-good comedy drama.
Gently enjoyable, but also highly unlikely to play a great deal in the international marketplace beyond the odd festival or two.
But will they travel?
After Crossing ­Hennessy there's a quick shuffle out and then back into Theatre One for premiere film number two, Clara Law's lush and arty romantic drama Like A Dream.
Set largely in Shanghai, Like A Dream is a beautifully made film with a bravura performance by Yolanda Yuan playing twin roles, a sophisticated but sad woman and her country bumpkin doppelganger. It is a film arthouse buyers may well circle around ― after all, Law is a known name, and the film is likely to feature at plenty of festivals.
Both films were loved by the local audience (there were tickets sold for the second film, hence it was a lot busier), which tends to make even the most hardened festival regular more forgiving. But, it is hard to see them breaking into any arthouse release schedule. We'll leave that possibility to some of the films that screened later in the festival ― in particular Dante Lam's action-packed cop tale Fire Of Conscience and the joyously un-PC romantic comedy Love In A Puff, about a young couple who meet through their love of a swift ­cigarette.