Dir: Joseph Madmony. Israel. 2011. 105mins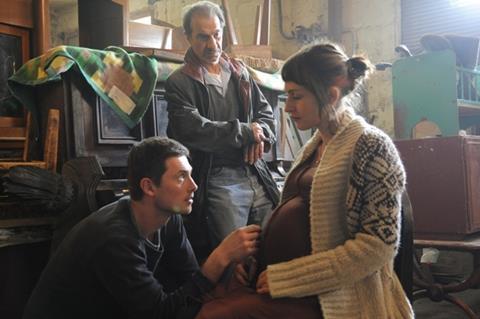 An artfully made and intelligently nuanced film, Restoration (Boker Tov Adon Fidelman) is an elegantly made Israeli drama in which 'restoration' is both the core of the film (it is largely based in a failing furniture restoration business) and a metaphor for attempts to repair fraying family relationships.
Restoration is a gently compulsive look at contemporary Israeli society.
It may be too gentle and low key to appeal to anyone other than quality art-house distributors, but it is beautifully shot and impressively put together, and deserves to find further festival recognition.
After his long-time business partner dies, 70 year-old Yaakov Fidelman (Sasson Gabai) is astonished to find that their restoration shop is in dire financial difficulty. His old partner Max bequeathed his share of the business with Yaakov's son Noah, with whom he barely gets along.
Noah would rather used the ramshackle old building as a location for a new build of apartments, but Yaakov is determined to keep things going, it being the only way he can retain his solitary and extremely insular way of life.
When his apprentice Anton discovers a battered 1882 Steinway piano hidden away at the back of the store, there is a glimpse of hope for the business, but experts say that it would need a new baseboard and even then may never be worth the money Yaakov hopes it would be.
And with the relationship between Yaakov and Noah strained to almost breaking point, Anton – a mysterious character who seems to be on the run – starts to fall for Noah's heavily pregnant wife Hava, which leads to further rifts and conflict.
Restoration is a gently compulsive look at contemporary Israeli society, and director Joseph Madmony is aided by a thoughtful and insightful script by Erez Kav-el, which delves into little seen areas, but never opts for grandstanding moments, instead allows the delicate tension to develop.
When Yaakov first goes through Max's belongings after his death, he finds a camera and is bemused to find footage of the elderly Max enjoying the tender ministrations of a prostitute just before his death. Yaakov searches out the prostitute to try and understand his old partner better, and also to help fill a gap in his life.
The film is beautifully shot by Boaz Yehonantan Yacov, and while perhaps too subtle to appeal to mainstream audiences, there is a real tenderness and compassion on view here..
Production company: Yezira Ivrit Ltd, Israel Film Fund
Producer/sales contact: Chaim Sharir, chaim@sharir.name
Screenplay: Erez Kav-el
Cinematography: Boaz Yehonantan Yacov
Production designer: Yoav Sinai
Editor: Ayala Bengad
Music: Avi Belleli
Main cast: Sasson Gabai, Henry David, Nevo Kimhi, Sarah Adler