Dir/scr/prod. Hady Zaccak. Lebanon, 2016, 83 mins.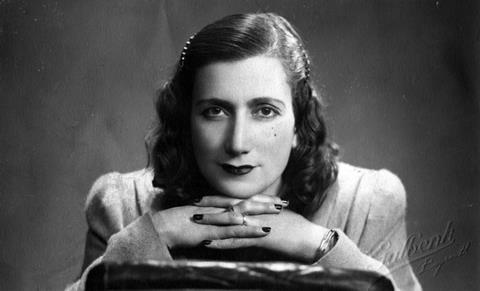 104 Wrinkles is a very personal story by Lebanese documentarian Hady Zaccak, who appears throughout the film as his centenarian grandmother endlessly enquires, "is that you, Hady?". Henriette Massaud Awaiss is losing her sight and her hearing and she's often sad and emotional. "I'm dying, you understand?" she says to the "apple of her eye" Hady. As she nears the age of 104, Henriette doesn't recognise her family and can't remember her past, although she says she lives in it. 104 Wrinkles starts with a quote from Gabriel Garcia Marquez: "Life is not about what we have lived, but what we recall and how we recall it."
There's a universality here where the viewer senses the passage of time and the unassailable finality of life.
Hady Zaccak's low-key, small-crew documentary is a close-up look at the ageing process. Often the film-maker will blur the edges of his frame, mimicking how Henrietta may see her reduced world, focusing in on her aged features. Her skin is paper-thin, she has no mobility and needs to be spoon-fed, but it's still easy to see in this woman the spirited, tango-loving matriarch who grew up in Rio De Janeiro before moving to her father's birthplace of Beirut.
What's fascinating about 104 Wrinkles, which is comprised of photographic and audio recordings taken between 1992 and 2013, is how suddenly Henrietta becomes diminished. At the age of 84, 92, 97, she is still a mobile, spirited, lipstick-wearing granny. Now, she's surprised to hear how old she is. "I'm 102 and still alive?!". She doesn't remember Zaccak's tiny crew or why they might be in her small apartment at Jounieh Bay's Green Beach, where she moved after a missile destroyed her house in 1983. That was also the year she lost her husband Antoine.
Slowly, Zaccac builds up to a picture of Henriette as a woman with a striking life story – she veers in and out of French, Portugese and Arabic – and a portrait of advanced old age. "I've become so senile," she says, at one point. Yet in Zaccac's hands, this doesn't seem to be sad, just a fact of her very old life. Zaccac augments this slight but captivating piece with battered old postcards and photographs; although these are specifically of Rio and Beirut in long-ago days, there's a universality here where the viewer senses the passage of time and the unassailable finality of life.
Production company: ZAC Films
International sales; info@hadyzaccak.com
Cinematography: Muriel Aboulrouss
Editors: Hady Zaccak, Elias Chahine