Dir: Leanne Pooley. New Zealand. 2015. 85 mins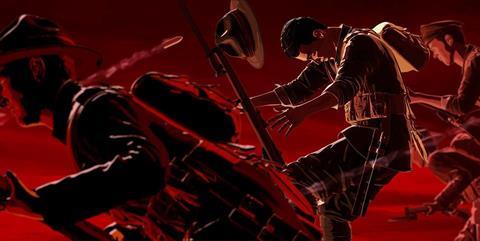 This heartfelt animated documentary from New Zealand brings to life six voices from the frontline of the Gallipoli campaign. And while it perhaps doesn't tell us much we don't already know about this particularly bloody chapter of military history, 25 April does explore the same territory with fresh eyes, lending the story an immediatey and intimacy
Where the film triumphs is in bringing the audience, shoulder to shoulder, alongside the people whose words we hear.
Documentary filmmaker Leanne Pooley (The Topp Twins) has collaborated with New Zealand company Flux Animation Studios to create a stylised interpretation of the first-hand experiences of five men and one woman whose words form the framework of the film. Pooley and her team have access to the actual words of soldiers and medical personnel who served on the frontline of the ill-fated invasion of Gallipoli, which commenced on April 25, Anzac Day. The war is present throughout the diaries and letters which provide the source material, not as a recollection, but as a reality.
Having premiered at Toronto, 25 April arrives at Annecy already part of its way through its festival run. Interest outside of the festival circuit will be strongest in those countries with a vested interest in Gallipoli, but the film could go on to generate some theatrical interest in audiences with a taste for intelligent factual cinema. While the film lacks some of the layered symbolism and complexity of Waltz With Bashir, it should appeal to a similar audience.
This disastrous campaign at Gallipoli had little bearing on the outcome of the First World War. But it did become central to cultural identities of the ANZAC countries, New Zealand and Australia, and was instrumental in shaping them as an independent entities outside of the British Commonwealth .The pivotal historical significance of Gallipoli means that this is by no means the first time it has been addressed cinematically – a notable example being Peter Weir's Gallipoli (1981). The Russell Crowe-starring drama The Water Diviner is one of the more recent films to tackle the bloody legacy. In addition, there are several films which approach the conflict from the Turkish perspective.
There's an emotional potency to Pooley's approach, although it works best when the images we see on screen dare to be experimental, rather than literal interpretations of the words. The look of this film is most successful when it evokes the stark, high contrast impact of a graphic novel – the influence of comic book artist Colin Wilson (the man behind 2000 AD comic stories Judge Dredd and Rogue Trooper) who served as a creative consultant on the film. A variety of techniques are employed: digital 2D is combined with 3D modelling, motion capture, CGI and hand drawn backgrounds.
At times, it feels that the animators have ambitions that exceed the limitations of their budgets. Motion captured talking head 'interviews' are one such case. But where the film triumphs is in bringing the audience, shoulder to shoulder, alongside the people whose words we hear. The surreal horrors of war – a bacchanalian sequence featuring partying body lice is itchily evocative – co-exist with the unexpected banality. "A dangerous life isn't necessarily an exciting one," wrote one exhausted soldier.
Production company: General Film Corporation
International sales: K5 International, office@k5film.com
Producer: Matthew Metcalfe
Screenplay: Leanne Pooley, Tim Woodhouse
Animation: Flux Animation Studios
Editor: Tim Woodhouse
Character design: Colin Wilson
Music: David Long
Cast: Fraser Brown, Andrew Grainger, Chelsie Preston-Crayford, Gareth Reeves, Tainui Tukiwaho, Matt Whelan