A transgender woman loses her partner in Sebastian Leilo's "wrenchingly emotional" drama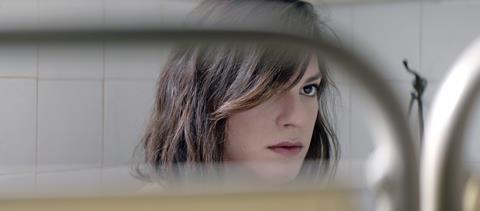 Dir. Sebastián Lelio. Chile, USA, Germany, Spain. 2017. 104 mins
Marina (Daniela Vega) and Orlando (Francisco Reyes) are in love. Despite a twenty-year age gap, they plan to spend their lives together. He left his wife and family for her. But after a birthday celebration in which he promises to take her on a trip to Iguazu Falls, Orlando is taken gravely ill. He dies in hospital. And Marina finds that, as a transgender woman, everything is called into question – their relationship, her role in his death, her right to grieve for the man she loved. Driven by a powerhouse performance by mesmerising transgender actress Vega, the fifth feature from Sebastián Lelio combines urgent naturalism with occasional flickers of fantasy to impressive, and wrenchingly emotional effect.
Leilo displays a knack for getting under the skin of female characters who, for no fault of their own, find themselves somewhat marginalised by society
The film follows Leilo's acclaimed previous feature, Gloria, which also premiered in Berlinale competition and won the Silver Bear for Best Actress for Paulina Garcia. And it's hard to imagine that A Fantastic Woman will go home empty-handed – this is a quality package on every level. Producing credits for Pablo Larrain and Maren Ade, and an exemplary score by Matthew Herbert, add weight to a film which already ticks plenty of boxes for potential arthouse success. Sony Pictures Classics have acquired North America, Australia and New Zealand rights. It goes without saying that festival interest will be keen.
With this satisfying account of a few days in the life of a poised, resilient transgender woman and Gloria's warm and contoured portrait of a divorcee in late middle age, Leilo displays a knack for getting under the skin of female characters who, for no fault of their own, find themselves somewhat marginalised by society.
Although we mainly get to spend time with Marina while she is shellshocked by grief and fraying at the edges, and nothing is overtly stated, we get a sense, from exchanges with her sister and brother-in-law, of a chaotic, embattled life which found an anchor in Orlando. There is a defensive carapace around her which Orlando had dismantled and which she swiftly rebuilds as humiliations are layered over her grief. The first of these is a hospital doctor who bluntly refers to her as 'he'. "Is that a nickname?" he blurts, when Marina gives her name. A detective prying into the details of the relationship asks if Orlando paid for her company. But it's the use of 'Daniel', still the official name on her identity papers, which causes Marina to recoil as if slapped.
The real indignities, however, are piled on by the family. Orlando's ex-wife bars Marina from the memorial and the funeral. And his adult son Bruno reacts with petty acts of cruelty which soon graduate into physical aggression.
Benjamín Echazarreta's cinematography makes expressive use of reflections – there is a beautifully composed shot of Marina's anguished eyes staring through a window which also reflects Orlando in the emergency room. And later, a slyly positioned hand mirror teasingly refers to the crude questions of Orlando's family about whether or not Marina has had gender reassignment surgery.
The picture is tied together by an orchestral score by Matthew Herbert which is as immediately striking as Alexander Desplat's for Birth or Mica Levi's for Jackie. Herbert, best known for his playful, experimental electronic music, crafts a fluttering heartbeat of a flute motif which is achingly lovely. The soundtrack also includes Aretha Franklin's (You Make Me Feel Like) A Natural Woman, a morale-boosting anthem which prepares Marina for her first encounter with Orlando's ex-wife. And Marina's own singing bookends the film, giving the picture its transcendent final scene.
Production company: Fabula, Participant Media, Komplizen Film, Muchas Gracias, Setembro Cine
International sales: Funny Balloons contact@funny-balloons.com
Producers: Juan de Dios Larraín, Pablo Larraín
Screenplay: Sebastián Lelio, Gonzalo Maza
Cinematography: Benjamín Echazarreta
Editor: Soledad Salfate
Production design: Estefanía Larraín
Music: Matthew Herbert
Starring:Daniela Vega, Francisco Reyes, Luis Gnecco, Aline Kuppenheim, Nicolas Saavedra, Amparo Noguera, Néstor Cantillana, Alejandro Goic, Antonia Zegers, Sergio Hernandez