Dir: Bertrand Tavernier. France. 2016. 190 mins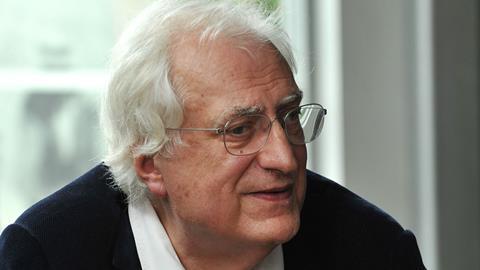 Any cineaste worth their salt will want to devour Bertrand Tavernier's A Journey Through French Cinema. It is a love letter straight from the heart to the films, actors, directors, composers, writers and cinematographers who have meant so much to him, and who played such a significant role in French film history. Anyone who cannot distinguish between Jeanne Moreau and Yolanda Moreau, or cannot tell their Duvivier from their Deneuve, might regard it as the best film school class they could ever attend. Even those who think they know a good deal about French cinema will find it filled with lesser know films, unheralded figures and unfamiliar anecdotes, as Tavernier ventures far beyond the expected canon of Renoir, Godard and Varda.
Tavernier's personal connections and insider knowledge give the documentary that extra dimension.
Tavernier is a life-long cinema fan and every frame of this three hour documentary is a reflection of his passion, infectious enthusiasm and generous spirit. It is destined to be a constant festival presence over the coming months, with a long shelf life in ancillary markets as it becomes a library fixture for arts channels and film buffs alike.
Tavernier is not only one of the great French filmmakers but he has been a witness to history. This is the man who worked as an assistant to Jean-Pierre Melville, served as a press agent on Jean-Luc Godard films, chatted with Jean Gabin and interviewed Jean Renoir. It is his personal connections and insider knowledge that give the documentary that extra dimension.
Following on from the model of Martin Scorsese's My Voyage To Italy (2001), the affable Tavernier talks directly to the camera, weaving together elements of personal memoir and film history. He was a child of the Liberation who recalls watching films in long forgotten cinemas, diving into the delights of the Cinematheque Francaise and suffering at the hands of the police when he took to the streets to defend Henri Langlois. He recalls the filmmakers who were his "movie godfathers", Jean-Pierre Melville and Claude Sautet, and speaks with great passion about Jacques Becker, describing Casque D'Or (1952) as a film "in which you constantly feel the heartbeat of the characters".
Tavernier's total recall of films and ability to dissect individual scenes amounts to a master class in framing a shot, editing, the use of music or the movement of characters within the frame. He often seems to be seeking to rehabilitate reputations, including that of the much-maligned Marcel Carne, or inviting appreciation for talents who deserve to be much better known, especially Becker and Edmond T Greville.
Augmenting Tavernier's commentary is rare footage from behind the scenes of some films and the odd little bonus, like the audio footage of a ferocious argument between Jean-Paul Belmondo and Jean-Pierre Melville during the shooting of Le Doulous (1963) when a clearly exasperated star berates his director for having little notion of punctuality or consideration for his colleagues.
Indeed the film, made with the "complicity of Thierry Fremaux", makes lavish use of such expertly chosen clips and is also interwoven with a treasure trove of old interviews featuring Renoir, Jean Gabin, Lino Ventura, Michel Deville, Claude Chabrol and many others.
In such fine company, the three hour running time passes in an instant and like the best of the filmmakers that Tavernier celebrates, he even leaves you wanting more; a request that will be fulfilled in a promised second instalment of his journey
Production company: Little Bear Productions, Gaumont, Pathe
Producer: Frederic Bourboulon
Screenplay: Bertrand Tavernier, Jean Olle-Laprune, Stephane Lerouge
Cinematography: Jerome Almeras