An Iranian goldfish farmer finds his principles under serious threat in this muted drama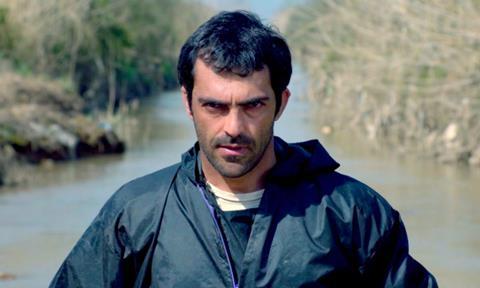 Dir/scr: Mohammad Rasoulof. Iran. 2017. 117 mins.
A goldfish farmer in the North of Iran finds that his principles cost him dearly when he falls foul of the shady company that dominates the local community. Although muted in its approach - performances are stoically naturalistic - Mohammad Rasoulof's drama exerts a tension which builds along with the piscine body count. A few mid-section pacing issues not withstanding, this is a satisfyingly gritty addition to Iran's tradition of humanist cinema.
This is a storytelling which relies heavily on the central performances
With a long-suffering protagonist who is forced to endure a terrible run of luck, and numerous narrative dead ends in its labyrinthine exploration of corruption, this is a film which requires the kind of audience stamina which is most likely to be found in the festival circuit. Rasoulof's status as a dissident voice in Iran - he was arrested in 2010 and sentenced to six years in prison, later commuted to one - means that, in common with all his films, A Man Of Integrity is unlikely to receive a domestic release. Elsewhere, there is the possibility of niche arthouse theatrical success, given positive critical support.
Reza (Reza Akhlaghirad) is a man who refuses to cave to the culture of pay offs and back handers which oils even the most basic social exchange in the small town where he has settled. But integrity is a luxury that he can ill-afford, after a debt to the bank incurs a ruinous late-payment fine. Meanwhile, the company - it is never specified what it does - has infiltrated all levels of society, including government and police. And when the company sets its sights on Reza's land, life suddenly gets a lot more difficult.
An altercation with the company's hired muscle, a glowering lunk called Abbas, sees Reza arrested. And with the weight of his connections behind him, Abbas is able to falsely claim to have suffered a broken arm. Reza's dynamic wife (Soudabeh Beizaee) sets out to organise bail for her husband, but finds that doors are - literally - slammed in her face at every turn. She tries her hand at a little light blackmail; Abbas' daughter attends the school where she is head mistress. But Abbas, it turns out, is a man who once killed one of his own children to collect compensation, so he's not an easy man to intimidate.
Rasoulof effectively conveys the rhythms of Reza's life; squelching around in waders tending his fish, then brewing batches of covert hooch in doctored watermelons. These are disrupted by the pile up of catastrophes and Reza looks on helplessly, a rubbernecker watching the car crash of his own life.
Without a score, and with only the most minimal sound design, this is a storytelling which relies heavily on the central performances. With that in mind, it's an unexpected decision to portray Reza with a blank, almost shell-shocked impassivity. Although his stony countenance starts to make sense the more we learn about his backstory, it doesn't do much to draw the audience into a story which feels a little baggy before regaining its sense of purpose in a brisk, bittersweet final act.
International sales: The Match Factory info@matchfactory.de
Producer: Mohammad Rasoulof
Cinematography: Ashkan Ashkani
Editors: Mohammadreza Muini, Meysam Muini
Music: Peyman Yazdanian
Main cast: Reza Akhlaghirad, Soudabeh Beizaee, Nasim Adabi, Misagh Zare, Zeinab Shabani, Zhila Shahi