Dir. Hansal Mehta. India, 2015, 120 mins.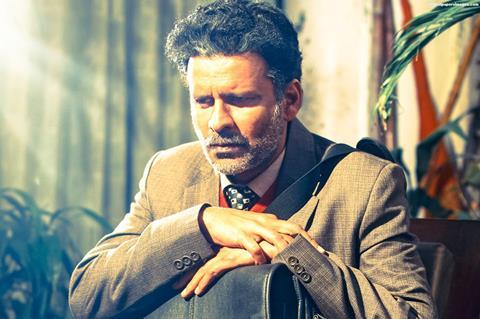 A subtle, sensitive take on a controversial real-life court case involving the victimisation of a gay college professor, Aligarh underscores the growing strength and diversity of Indian independent cinema. Powered by two strong performances from Rajkummar Rao and Manoj Bajpayee (Gangs of Wasseypur), Aligarh should breeze through the international LGBT circuit and, more importantly, open up debate at home when it kicks off the Mumbai International Film Festival at the end of October (having premiered at Busan and London).
Thus Aligarh becomes less about a cause and more about the humanity of those involved in it, and all the more engrossing because of that
This is a serious-minded film, backed by the heft of Eros International. Aligarh could be too long and familiar to fight its way into the more mainstream international arthouse which has seen this issue examined before, but the wound is raw in India where homosexuality is still a criminal offence, despite repeated legal appeals. This film should attract a fervent, noisy following as a result, and national awards attention seems probable for its two leads as the Indian film industry confronts this taboo issue head-on. That may well extend to diaspora circuits internationally.
Aligarh reunites the award-winning team behind Shahid and City Lights – director Hansal Mehta and his writer/editor Apurva Asrani, joined again by actor Rajkummar Rao. It re-draws the real-life case of the lonely Professor Siras (Manoj Bajpayee), who teaches the Marathi language to a handful of students at the Aligarh Muslim University in Uttar Pradesh, the third-ranking university in the country. Professor Siras is targeted at the film's outset when his home is invaded and he is filmed having intimate relations with a rickshaw puller. The university promptly and pompously suspends him; the suspicion throughout is that he has been set-up.
At the time of the incidents depicted on screen – 2009 – India's Supreme Court had ruled that Section 377 of the Indian Penal Code, which criminalises homosexuality, was unconstitutional. That ruling was later over-turned, but, encouraged by gay activists, Professor Siras took his case to Allahabad High Court, looking to be reinstated at the university and have his home returned to him. The court battle forms the sad centre of this film.
Yet the character of a young, dedicated reporter – played by Rao – created in order to befriend Professor Siras, urge him to fight for his cause, and drive the film forward, also becomes Aligarh's notable strength. The tentative friendship which forms between the two men is touching and believable. Much of this is down to Bajpayee's portrayal of Siras, the actor almost unrecognisable as the shy, self-effacing, embarrassed professor who is forced to live a lonely life on the margins of Indian society. He can only look from the outside at his lively new friend, so comfortable in his own shoes in a more modern India (signalled by his tough-minded female editor and the casual, consqeuence-free sex they indulge in). Thus Aligarh becomes less about a cause and more about the humanity of those involved in it, and all the more engrossing because of that.
Shot on location in Uttar Pradesh, Aligarh is technically a low-key affair, Mehta focusing on the story rather than its bare-bones environs. This can make for a sparse visual experience over a lengthy running time. Score from Karan Kulkarni is sympathetic.
Production companies: Eros International, Karma Pictures
International sales: Karma Pictures, alok@karmapic.com
Producers: Sunil Lulla, Hansal Mehta, Shailesh Kumar Singh
Executive Producer: Alok Umakant Tripathi
Screenplay, editor: Apurva Asrani, from a story by Ishani Banerjee
Cinematography: Satya Rai Nagpaul
Production Designer: Indranil Chowdhury
Music: Karan Kulkarni
Main cast: Manoj Bajpayee, Rajkummar Rao