Dir. Michal Marczak. Poland, UK. 2015. 100mins.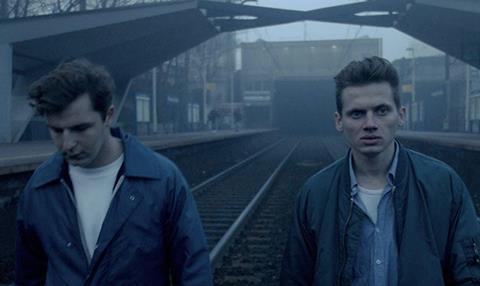 Inhabiting the blurred hinterland between documentary and fiction, this hypnotically aimless journey through a year and a bit in the lives of a pair of young friends in Warsaw defies neat categorisation. Director Michal Marczak (Fuck For Forest) cast the real-life characters, who play themselves, and then worked with them to develop a narrative for the film. Staged sequences and reality are so meshed together that it's impossible to unpick which is which. In technique, if not the milieu, the film has some similarities to the approach employed by Roberto Minervini for Stop The Pounding Heart and The Other Side.
The director of Fuck For Forest creates an evocative portrait of a brief, intense window of hedonism for young friends in Warsaw
Though perhaps low on insights, this is an evocative portrait of a brief, intense window of hedonism, self discovery and Olympic levels of self-indulgence experienced by young people on the cusp of adulthood. A shared spirit with French New Wave and the film's formal daring will recommend it to cineaste festival attendees, however broader theatrical prospects might be somewhat hampered by the fact the ideal audience for this material – young people of the same age group as the main characters – are not the most likely punters to venture this far into experimental arthouse waters.
The film opens with a definition of the term 'Reminiscence bump' – a psychological concept which refers to the tendency for older adults to have increased recollection of events that occurred during their adolescence and early adulthood. One wonders just how many recollections the central characters of this odyssey through house parties, raves, clubs and strung out mornings after are actually going to accrue, given the vast quantities of drugs they get through.
Kris (Krzysztof Baginski) has just split up with his long-term girlfriend, contributing to the 17 hours in total that he estimates he will spend on break ups during his entire life. He makes a loose pact with his friend Michal (Michal Huszcza) to live life to the fullest, embracing every experience that it throws at them.
The film meanders through seemingly endless nights against a backdrop of pulsing techno and snippets of hazy conversation. Marczak's camera weaves woozily through the throngs of dancers, our view of the scene is appropriately tipsy. This is a generation that is not concerned with Warsaw's past history and lives entirely, intensely in the present.
The friendship between Kris and Michal is put under strain when Kris falls for Michal's ex-girlfriend, the charismatic and idiosyncratic Eva (Eva Lebeuf). Michal, who clearly still holds a candle for Eva, withdraws from Kris' life, leaving him to negotiate alone the 'ant hill of vanity', as one character memorably describes the city's club culture.
Wide-eyed and striking, with looks that veer between chiselled beauty and gangly awkwardness, Kris seems increasingly lost. His conversations are at cross purposes and his search for meaning amid all the cigarettes and glitter face paint is thwarted. This is not the kind of film which takes its characters on a neat arc of development. But amid the occasionally surreal, dreamlike images and the cyclic, stoner rants, there is a atmospheric account of a young man's quest for self-expression – the need to say something, even if he isn't yet sure what it will be.
Production company: Endorfina Studio, Pulse Films
International sales: HanWay, mfl@hanwayfilms.com
Producers: Marta Golba, Michal Marczak, Julia Nottingham, Lucas Ochoa, Thomas Benski
Screenplay: Michal Marczak
Cinematography: Michal Marczak, Maciej Twardowski
Editor: Dorota Wardęszkiewicz
Main cast: Krzysztof Baginski, Michal Huszcza, Eva Lebeuf