Dirs: Brian McGinn & Rod Blackhurst.USA/Denmark, 2016. 92 mins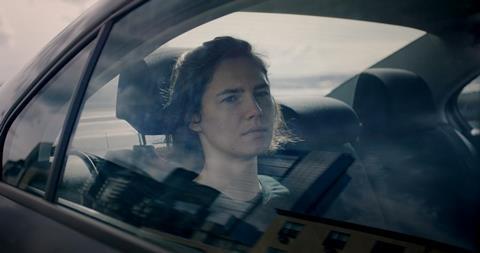 It is a tall order to find a fresh perspective on the Amanda Knox story, whose life has been exhaustively scrutinised in the nine years since she was accused of murdering British student Meredith Kercher. Knox has been the subject of endless press attention, television reports and feature-length projects, from Michael Winterbottom's The Face Of An Angel (2014) to television drama Amanda Knox: Murder On Trial In Italy (2011).
The documentary is very good at raising reasonable doubts and demanding a more sensible examination of the facts
Brian McGinn and Rod Blackhurst's fascinating documentary attempts a cooler understanding of who Knox was and what she has endured through two convictions and two acquittals. It offers a sharp-eyed sense of the bigger picture and should attract healthy figures when it is launched globally on Netflix at the end of September.
The lingering question mark over Knox's guilt or innocence is what makes her such a troubling figure. Early on she observes: "Either I'm a psychopath in sheep's clothing or I'm you." Knox has rarely seemed a sympathetic figure, and that has played a huge part in public perceptions of her character. A substantial new interview with her and the decision to diligently focus on the facts means that, at the very least, McGinn and Blackhurst are prepared to give her a fair hearing. Indeed, the film carries such a sense that this is Knox's side of the story, and her experience of events, that the violent death of Meredith Kercher is not quite given the weight it deserves. Tellingly, Kercher's family are only seen in press conference footage.
McGinn and Blackhurst have been given incredible access to everything from police videos of the crime scene to audio recordings of prison visits that Knox received from her parents. They begin in November 2nd 2007 with a call to the Perugia police department and concerns over the fate of Meredith Kercher. Voices reaching out from the past send a chill down the spine.
The subsequent discovery of Kercher's body and the way that suspicion falls on her flatmate Knox and boyfriend Raffaele Sollecito is quickly established; Sollecito is also among those interviewed for the film. What becomes quickly apparent is the pressure on the police to swiftly solve the case and prove their competence, and the insatiable hunger of the international media as they started to feast on a murder case brimming with sex, scandal, death and depravity.
This is a documentary that manages to highlight some of the big egos at play in the case. A fresh interview with Italian prosecutor Giuliano Mignini reveals a man desperate to play Sherlock Holmes and solve the case through his brilliant deductions. Perhaps he made the facts fit an assumption of guilt?
There is also an interview with British Daily Mail reporter Nick Pisa who comes across as almost Alan Partridge-like in his hand-rubbing glee at being able to report such a juicy story and secure so many front page exclusives for his paper. Grabbing every fresh titbit of gossip and speculation might have made good copy but was a calmer, more reasonable truth just an inconvenience that the media was happy to ignore?
The documentary is very good at raising reasonable doubts, planting seeds of confusion and demanding a more sensible examination of the facts. Painting Knox as a "witch of deception", a sex maniac, femme fatale who didn't show any sign of grief at the loss of a friend seemed to be what the world wanted to read and accept at face value.
We may never know what happened on the night of Meredith Kercher's murder but McGinn and Blackhurst seem to side with those who believe that Rudy Guede was the guilty party. They certainly provide the viewer with plenty of food for thought. In many respects, Knox is no more sympathetic a figure than she was nine years ago, but perhaps the film allows us to be no longer blinded by all the fury that surrounded the case.
Elegantly edited from interviews, television footage and forensic evidence, the film also features some beautiful images of Perugia, showing the town at its most atmospheric and beguiling: a still, tranquil setting for the most brutal of crimes.
Directors: Brian McGinn, Rod Blackhurst
Production company: Plus Pictures ApS
Distributor: Netflix
Producers: Mette Heide, Stephen Morse
Screenplay: Brian McGinn, Matthew Hamachek
Cinematography: Rod Blackhurst
Editor: Matthew Hamachek
Music: Saunder Jurriaans, Danny Bensi